With four centres across North Wales and Cheshire, we look at why schools choose Conway Centres for making life-long memories with their pupils.
Why schools love Tattenhall…
With two accommodation blocks, this is Conway Centres' largest centre in Cheshire and can accommodate up to 80 children so schools can bring more than one year group at a time.
Tattenhall has a strong focus on art, drama and dance alongside outdoor adventure and is considered a great stepping-stone for pupils before visiting the Anglesey centre. There are orienteering courses in the large playing field and a base for canoeing expeditions. The combination of real life outdoor adventure with immersive arts ensure a residential that children won't forget.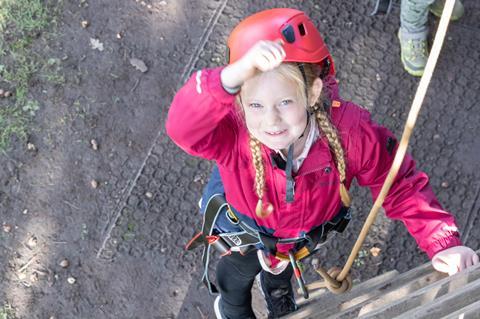 Conway Centres' top 3 primary school residentials
Delamere Discovery: children will discover and learn all about the wider environment that they share with the animals, plants, rivers and mosses of Delamere Forest. This programme can be linked to the science or geography curriculum, making it perfect for KS1 children.
Earth Summit: using the natural beauty of the surrounding landscape at either Tattenhall or Anglesey, this residential enables learners to understand how human actions have consequences for our planet - tackling issues like climate change, consumables and conservation through art, dance, drama and music workshops. It's also an ideal choice to support the environmental curriculum.
Mental Health and Wellbeing Adventure: prepare your Year 5s for their SATs with a unique residential focused on combining adventure activities and mental wellbeing coaching to support students with exam pressure. Bring students together outside of their normal world into a new natural environment at Anglesey where they will enjoy building resilience and learn techniques to overcome challenges that impact their mental health and wellbeing.
Why schools love Delamere…
The smallest of Conway Centres' residential locations and based in the heart of Delamere Forest, Cheshire, it's ideal for younger children to enjoy their first trip away from home. Pupils from reception age through to Year 2 can visit Delamere which lends itself to day visits or one-night stays focusing on the forest environment.
Delamere is fully accessible with facilities specially equipped for all ages including SEND. The activities are integrated into the vast forest of Delamere so pupils can enjoy exploring natural surroundings.
You'll be instantly immersed in diverse natural habitats and children will engage in structured curriculum-linked activities for a truly meaningful learning experience.
Why schools love Burwardsley…
With its own full-size replica Iron Age roundhouse, children are transported back to the historic era and can learn either about the Stone or Iron Age in an immersive environment at Burwardsley.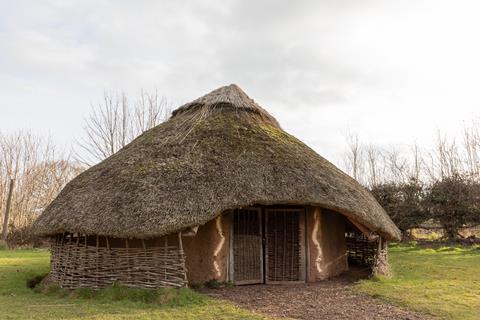 Stepping back in time at the roundhouse, pupils can make clay pots and take part in an archaeological dig, learning about the history of Iron Age culture, art, and farming.
As well as plenty of on-site activities, children can have fun off site in the stunning Cheshire countryside and take part in the likes of habitat walks and orienteering.
Why schools love Anglesey…
Whether you are looking for accommodation for 250 children or smaller private accommodation for a class of 30 – Anglesey has something for every school.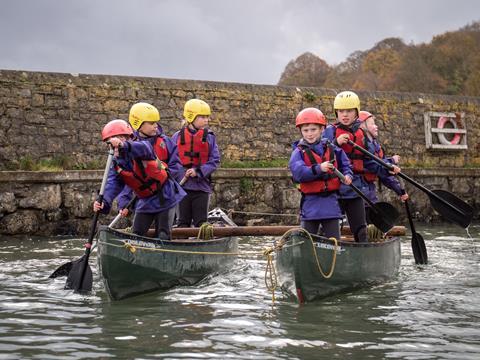 With a private dock on the Menai Strait, vast woodlands, spacious art spaces and fully accessible facilities, Anglesey has activities and accommodation that will suit every child, whatever their level of experience, ability or needs.
It offers true adventure from abseiling down a rock face to navigating through the exhilarating Menai Strait on a kayak.
Conway Centres' top 3 secondary residentials
Transition to secondary school: it can be an exciting but daunting time for children which is why Conway Centres has created a programme at the Anglesey site to support young people. Whether you coordinate the residential with other schools in your multi-academy trust (MAT) or choose to just bring your Year 7s – this residential is purposefully run in the winter months to encourage children to thrive in their natural environment.
Field trip studies: whether you are visiting the Snowdonia Mountain range, the stunning Anglesey coastline or local glacial valleys – Conway Centres, Anglesey is the perfect base to discover different and distinctive landscapes, making it perfect to support the geography curriculum.
Exam Support Courses: Conway Centres understand the pressure that both teachers and children feel during the exam period which is why they have created residential courses that truly support you and your students through their exams. From Arts weekends with leading experts who support students with their coursework to self-led revision sessions with stress releasing outdoor adventure activities in-between, there is something to support all children and young people in their exams.
For more information, schools can call 01248 714501, email conwaycentres@edsential.co.uk and visit www.conwaycentres.co.uk.

With over 45 years of experience, our centres are the perfect location for groups to come together and make life-long memories. In beautiful natural surroundings, we offer real-life adventurous outdoor activity learning which increases achievement and inspires individuals in a creative way. Whatever your desired outcome, our centres have something for everyone
View full Profile