How to become an official award partner, support the School Travel Awards and get amazing exposure to people organising school trips and educational travel.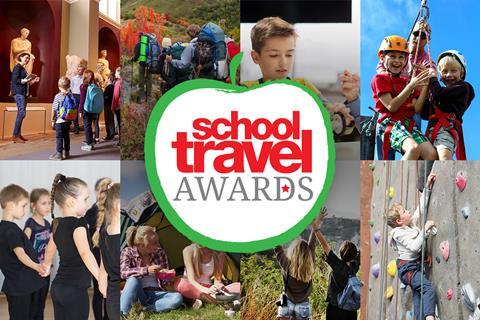 The School Travel Awards are organised by the team at School Travel Organiser magazine and recognise the best venues, attractions and companies for school trips, as well as shining the spotlight on people and schools that embrace learning outside the classroom.
The Awards feature 18 categories with the results of reader voting and judging announced during a very special annual awards ceremony which celebrates the winners, including the 'My Best School Trip' and 'School Trip Champion' categories.
A key factor in the success of the initiative is that readers of School Travel Organiser are fully involved both by voting and nominating, to help create Awards that are really meaningful to the recipients.
The Awards also offer our category partners who participate a low cost, high impact opportunity to reach the school travel market over many months, via a range of exciting branding platforms.
For full information on the School Travel Awards and the sponsorship opportunities contact Sophie Kench now on 01908 613323 or click the button below to send us an enquiry.

As a category partner, you get all this…
Free table for 8 persons at the prestigious Awards Ceremony and Luncheon in London.
Your logo in every edition of School Travel Organiser from now until May / June 2022.
Logo included within the voting promotional features in the magazine.
Logo included in a range of email marketing promoting the event and asking readers to vote and enter.
Free page advert and full branding with logo in the special Awards Review included with the June / July 2022 edition of School Travel Organiser.
You, as a presenting partner of a category, will announce the winner and present the trophy and certificate on stage during the luncheon together with our celebrity guest host.
Logo in Awards Lunch programme / menu.
Logo included on the video screen at the lunch during rolling credits and when the category you are presenting is announced.
Your category partnership announced from the stage by the presenter.
Featured in School Travel Organiser's photo review following the Awards lunch, pictured with the winner of the category you have supported.
Included in the website photo gallery which goes online shortly after the Awards ceremony.
Plus, you will be free to use the official partner logo to show everyone you are supporting these important awards.
A special thank you to our 2022 Awards Partners…

Over the period you will have exposure to thousands of high spending schools through the magazine plus many thousands visiting the online School Travel Organiser e-magazine edition, its website and the regular e-newsletter.
Participation in these awards are subject to our terms and conditions (available at schooltravelorganiser/awards/terms).
Celebrity appearances and special guests subject to change.