All the details you need to know, where there is fun there must be rules!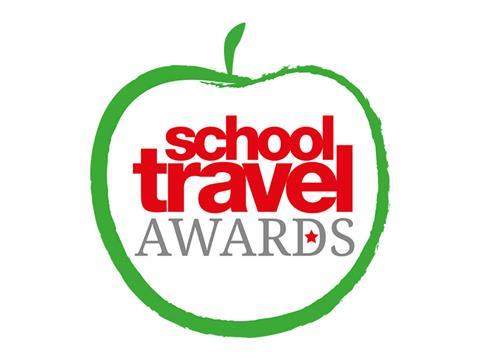 1.The Year 2020/21 School Travel Awards will run from February 2020 until November / December 2020.
2. The 2020/21 Awards presentation luncheon will take place at The Royal Garden Hotel, London on Friday 13th November 2020.
3. Categories:
Best Heritage Venue
Best Sporting Venue
Best Theatre Production for Schools
Best UK Attraction
Best International Destination or Attraction
Best Ski Resort
Best Museum Visit
Best Education Workshops
Best Venue for STEM Learning
Best Geography Learning Experience
Best Venue for English Learning
Best Venue for History Learning
Education / Learning Team of the Year
Best Wildlife Attraction
Best School Tour Operator
Best Residential Provider
'My Best School Trip' Award
School Trip Champion Award
4. Yandell Publishing Ltd., the organiser of the School Travel Awards will offer category partnership opportunities to companies and organisations servicing the group travel and school travel sector at a price deemed to be fair and reasonable by the organisers. Companies or organisations are not allowed to support an Award category for which they may potentially be nominated or voted for, unless agreeing to withdraw as a potential candidate for the Award category in question.
5. Payment for category partnership will be due by 1st March, 2020 at the latest, or if booked after 1st March 2020, not later than 28 days from the date of formally confirming the category partnership with Yandell Publishing Ltd.
6. Cancellation: Category partners should note that cancellation charges will apply on all occasions and in any circumstances for cancellation of category partnerships. A full 100% non-refundable charge of the agreed category partnership total will be payable to Yandell Publishing Ltd., unless cancellation notification is received by Yandell Publishing Ltd., in writing, within 14 calendar days from the date of the category partnership letter or e-mail confirmation.
7. Category partners of the Year 2020/21 Awards will get first refusal for partnering the same category again for 2021/22 although Yandell Publishing reserves the right to vary the terms of contract. The deadline for decisions for the Year 2021/22 Awards will be 30th November, 2020. After this date the category will be offered to the open market.
8. Voting for the School Travel Awards 2020/21 will be available online at www.schooltravelorganiser.com/awards and promoted to the school travel market through School Travel Organiser magazine, our e-mail databases and by any other means deemed appropriate by the organisers.
9. Votes will only be accepted from teachers and educational visit coordinators, who must work for or represent schools in Britain. The exceptions to this rule are the awards for Best Education / Learning Team of the Year, and School Trip Champion. These two categories accept nominations from travel providers, in addition to teachers and EVCs.
10. Deadlines: the final deadline for votes in relation to the Year 2020/21 Awards will be published in School Travel Organiser magazine and made available through the Awards pages of the website when voting and nominations begin in April 2020.
11. Finalists of category awards will normally be informed by the middle of August that they have been shortlisted. The finalists will then be given a deadline to respond in order to confirm they are happy to be shortlisted and will attend the ceremony to collect the award should they win. Their finalist status will then be made public via School Travel Organiser magazine, its website and social media channels.
12. Should any finalist not be in a position to attend the Awards Lunch or fail to formally confirm that they are happy to be shortlisted by the deadline given; the publisher of School Travel Organiser has, at their absolute discretion, the right to rescind their finalist status and they will no longer be eligible for the Award.
13. Award partners will receive a free table for 8 persons at the awards luncheon as part of their package and must attend the luncheon to present the award for the category agreed. The Awards partner accepts this obligation when contracting to the Awards and accepts that in the event of non-attendance, no credit or refund will be made by School Travel Organiser magazine or Yandell Publishing Ltd., as a result of such non-attendance.
14. Photography / Filming: Please note that photographs and videos will be taken at this event for publicity purposes which may be used either during the event or over the post-event period. By attending this event consent to use any images of attendees for promotional purposes by Yandell Media Group is implied. Such promotional use may include magazines, promotion literature, advertising, galleries, video coverage, social media, websites and poster artwork, and any other medium deemed appropriate by the organisers.
15. The organisers of the awards luncheon reserve the absolute right to refuse admission to the venue and luncheon without explanation. Correspondence will not be entered into. Competitive media to School Travel Organiser magazine or Group Leisure & Travel magazine, or its portfolio of publications and media products are not permitted to attend the awards luncheon.
16. An Awards Review confirming the winners of the Year 2020/21 Awards will be circulated with the first available edition of School Travel Organiser magazine following the awards ceremony, covering the November/December period. This will also detail the partners of the categories. Advertising opportunities will be made available to winners and finalists and to Award partners as part of the standard partnership package, or to any business or organisations, who in the opinion of the publisher, is suitable for inclusion in this publication. All advertising bookings are subject to the normal terms and conditions of acceptance for advertising bookings for School Travel Organiser magazine. A picture round-up of the Awards lunch will appear in School Travel Organiser magazine and an online picture gallery will also be published.
17. Voting for the Year 2020/21 School Travel Awards is not open to employees of School Travel Organiser, their families or to employees of Yandell Publishing Limited, or their families.
18. If for any reason the publisher of School Travel Organiser magazine has reason to believe that any form of 'vote rigging' or manipulation of voting is being attempted, the publisher has the absolute right, at his discretion, to disqualify the votes in question.
19. Details of all votes and voters will be kept private and confidential. Names and addresses of voters or how they voted will not be disclosed for any reason. The voting procedure is subject to the provisions of the Data Protection Act.
20. In the event of a tie in respect of reader voting, or the votes of any judging panel, a casting vote will reside with the publisher of School Travel Organiser magazine.
21. Award luncheon tickets are sold on a first come, first served basis and are subject to availability. We regret that cancellations of tables or tickets are subject to an administration fee of 30% of the total cost and that refunds are not available should bookings be cancelled after 11th September 2020.
22. All special guests, presenters and performers appear at the Awards Lunch subject to professional work commitments and the line-up is subject to change without notice. No refunds will be given if the advertised line-up changes or does not appear.
23. In relation to all rules and regulations covering the Year 2020/21 Awards and its Awards lunch, the publisher's decision is final and no correspondence will be entered into.
© Copyright:
These rules and regulations are the copyright of Yandell Publishing Ltd., PO Box 5122, Milton Keynes MK15 8ZP. They may not be reproduced or copied in any form without the written permission of the copyright holder.