It's a special category at the annual School Travel Awards which shines a spotlight on an exceptional school trip and provides an opportunity for schools to win £1,500 towards a future adventure.
The deadline for entering the 2023 'My Best School Trip' award has now passed, thank you to everybody for submitting their entries.
The 'My Best School Trip' Award recognises outstanding educational visits, because great learning outside the classroom gives children a rich and rewarding experience, achieves a range of objectives and helps embed learning back in school.
It's what this award is all about and it's open to teachers of Key Stage 1 to 4.
Entries are sent in by schools from across the UK, which are then shortlisted and assessed by our judging panel who choose a set of finalists and an overall winner.
All finalists are invited to the annual School Travel Awards lunch and ceremony. The 2023 event will be held on Tuesday 6th June at the Royal Lancaster Hotel, London when one school will be announced as the winner, receiving £1,500 to spend on a future experience for their pupils.
Recent winners include Grendon CE Primary school which took its whole school on a day trip, and Kingswood House School which took Year 10 pupils go-karting.
Things to think about when entering your trip for the 'My Best School Trip' Award
If you've run a successful school trip or are planning one, we'd love you to enter it into this special award.
When entering, we will ask you to..
Tell us why you decided to take the trip and how it was planned.
Explain how the trip linked to the relevant topic(s) and curriculum.
Tell us what consideration you gave to inclusivity and affordability.
Describe how the learning was embedded once back in school.
Share details about the learning objectives for the trip and how were they measured.
Provide some pictures of students taking part in activities on the trip.
If you have questions and would like to get in touch, please telephone our editorial team on 01908 613323 or send us an email to awards@schooltravelorganiser.com and we will do our very best to help.
Who won and made the shortlist in 2022?
As always we had a fantastic group of finalists and you can read about them by clicking here.
The winners of the 2022 School Travel Awards were revealed during a special ceremony in London on 25th May. The 'My Best School Trip' Award went to Grendon CE Primary School in Wellingborough for its week residential in Cornwall.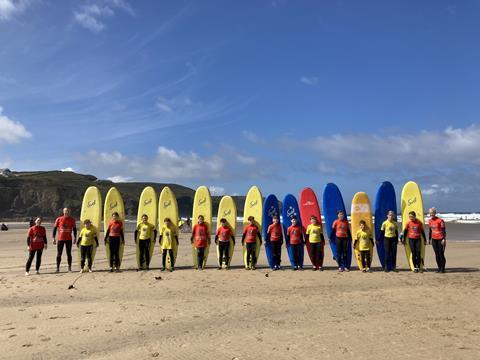 Head teacher, John Wayland, who entered the trip, said: "Our 2021 trip to the stunning setting of Cornwall was very much a 'home-grown' residential - completely reliant on the dedication and expertise of school staff, support of parents and exemplary attitude of the pupils. This is why we were particularly thrilled to be judged by school travel industry experts as winners of the 'My Best School Trip' Award.
"The school is indebted to YHA for sharing our commitment to providing children with the very best in outdoor learning and for bending over backwards to accommodate our party safely during the global pandemic.
"Our thanks also go to the School Travel Awards for affirming our belief in the immense value of school trips, inspiring us to continue to be ambitious in our future plans and for their generous award of prize money to help us explore new and exciting enrichment opportunities for our pupils."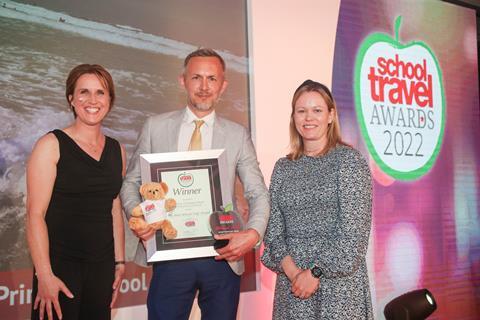 Once again we had some fantastic entries and a worthy winner but the standard of our finalists overall demonstrated how valuable school trips can be for children. And we had a real mix of trips entered.
So, in addition to Grendon CE Primary School we congratulate our other 2022 finalists:
AKS Lytham, Lytham St Anne's for its Year 7 Geography residential to Ingleton
Ashurst Primary School, St Helens for its Year 5 KS2 Geography trip to the Lake District
Swanwick School and Sports College, Alfreton for its KS3 & 4 National Forest residential
Ark Greenwich Free School for its KS3 & 4 'Family Time' themed trip to Brighton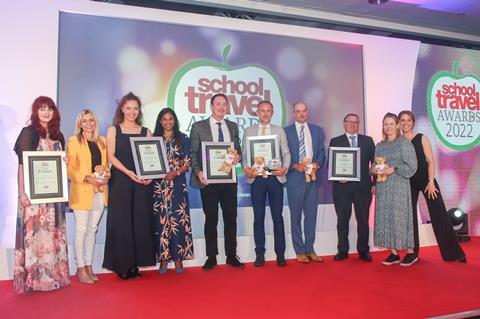 To keep up to date with the School Travel Awards make sure you get our regular email newsletter.