Win £1,500 towards a school trip by telling us about yours. Enter the 'My Best School Trip' Award for 2022 which will once again recognise outstanding educational visits. Find out more below and read about the schools that have benefitted by taking part.
Great learning outside the classroom gives children a rich and rewarding experience, achieves a range of objectives and helps embed learning back in school. It's what this award is all about and it is open to teachers of Key Stage 1 to 4.
You can find out more by downloading the entry pack and completing the short form.
Should you need any help along the way, we're here. Just get in touch with the editorial team by calling 01908 613323 or send an email to editorial@schooltravelorganiser.com.
Deadline extended: entries must be submitted by Friday 18th February 2022.
All entries will be assessed and shortlisted in February to go in front of the judging panel, which will choose the finalists and overall winner. The finalists will be invited as our guests to attend the School Travel Awards lunch and ceremony, which will take place on 25th May 2022 at the Royal Lancaster Hotel, London.
Who won last time?
Walsall Academy in Bloxwich was announced as the winning school of the 2020/21 'My Best School Trip' Award during the online awards ceremony.
It was for the Key Stage 4 Outward Bound Trust residential organised by shadow headteacher Jon Clarke which involved a group of Year 10 students embarking on an adventure based at the centre in Ullswater, Cumbria.
He has now secured his school £1,500 to spend on a future educational visit after being announce during the ceremony broadcast online on Thursday 20th May.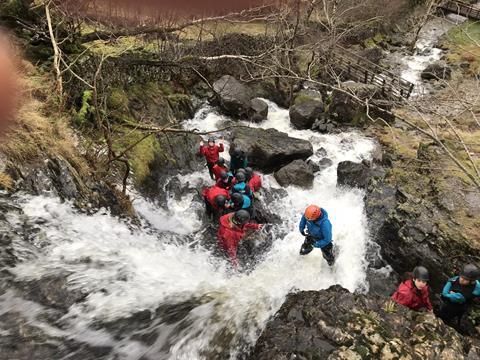 About the trip
The aim of the trip, which took over a year to plan, was to develop the students' own drive for change and personal effectiveness through team-based activities, as well as competition based around Expeditionary Learning practices.
The course had been developed over a number of years and was focused on a school based target but also a National target of raising boys' attainment. The group taken were all classified as disadvantaged and live in one of the highest areas of deprivation in the country and all were achieving well below their expected levels of progress.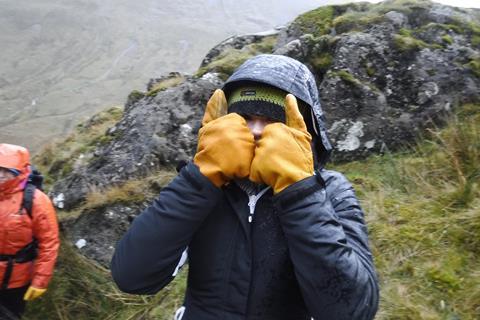 Jon explained: "The week began with the two groups developing a shared set of values called the 'HOWLS' - Habits of Work and Learning. As their skills developed, their tasks increased in complexity culminating in a 36-hour non-stop adventure race across some of England's highest mountains.
"You know you are having a real developmental process when at 1am after leaving the centre at 9am the previous morning, you are still high up in the mountains in snow being led by the group heading towards their brief rest point."
What the pupils thought
"I was allowed to sleep out under the tarp snuggled up in a warm sleeping bag looking at the stars. It was the most amazing night I have ever had."

Dan, year 8 student
The judging panel selected three other entries as finalists for the award.
They were:
Carisbrooke College, Isle of Wight: for their KS4 trip to China entered by teacher Joe Briscoe who wanted to encourage students to aspire to travel and explore more of the world.
Kingfisher Special School, Oldham: for their Key Stage 2 trip to Gallery Oldham entered by teacher Carrie Ball. It was part of a dance project which took place over four visits with the children exploring an exhibition, taking part in art activities and then performing in front of a small audience.
Queen's Park Primary School, Brighton: for their Key Stage 2 trip to the Deneway Nature Reserve, entered by teacher Mhari Smith. It involved two groups of Year 5 children and working with Sustrans cycling charity.
Who else has won recently?
The 2019/20 winning school was Kingswood House School, Surrey, for their Year 9 'Making of Modern Britain' trip.
"It is a great accolade to be acknowledged by the judging panel at School Travel Organiser; this reaffirms our belief and commitment in offering life-changing experiences for all our pupils to enjoy."

Ian Mitchell, deputy headteacher, Kingswood House School, Surrey
Mr Mitchell entered the six-day trip which had a very simple premise – to take learning into the wider world and to bring the wider world into learning. It took in many parts of Britain including Manchester, Liverpool, Bristol, Runnymede and the former coal-mining valleys of South Wales.
With links to a wide range of topics from PSHE and Music to History, Geography, English and PE, Mr Mitchell said the trip has spawned a complete learning module to help pupils become better independent learners.
He added: "Over the years, a strong ethos of education outside the classroom has developed at the school to such a degree that trips have become a cornerstone of our multi-sensory and inclusive approach to education. The school is buzzing because of receiving the award!