It's a special category at the annual School Travel Awards which shines a spotlight on an exceptional school trip and provides an opportunity for schools to win £2,000 towards a future adventure.
The 'My Best School Trip' Award recognises outstanding educational visits, because great learning outside the classroom gives children a rich and rewarding experience, achieves a range of objectives and helps embed learning back in school.
It's what this award is all about and it's open to teachers and educational visits coordinators (EVCs) of Key Stage 1 to 4.
Entries are sent in by schools from across the UK, which are then shortlisted and assessed by our judging panel who choose a set of finalists and an overall winner.
The 2024 award will open for entries at the start of the year but schools and teachers are encouraged to get ahead and start planning now.
If you'd like to find out when the 2024 entries open, you can leave your email address here and we'll send you the entry pack:
The prize money for the winning school has been increased from £1,500 to £2,000, meaning schools can spend even more on an educational visit for their students.
All finalists are invited to the annual School Travel Awards lunch and ceremony. The 2023 event was held on Tuesday 6th June at the Royal Lancaster Hotel, London. Langdale CE Primary School in Ambleside, Cumbria, won the 'My Best School Trip' Award for its KS1-2 Our Place in Space trip to Liverpool.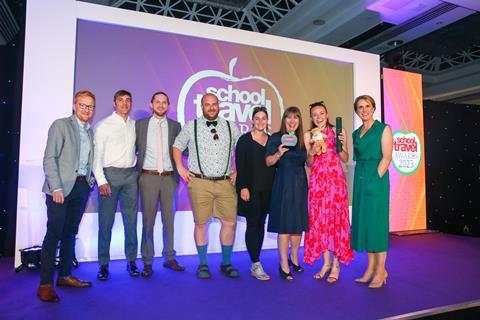 Things to think about when entering your trip for the 2024 'My Best School Trip' Award
If you've run a successful school trip or are planning one, we'd love you to enter it into this special award.
When entering, we will ask you to..
Tell us why you decided to take the trip and how it was planned.
Explain how the trip linked to the relevant topic(s) and curriculum.
Tell us what consideration you gave to inclusivity and affordability.
Describe how the learning was embedded once back in school.
Share details about the learning objectives for the trip and how were they measured.
Provide some pictures of students taking part in activities on the trip.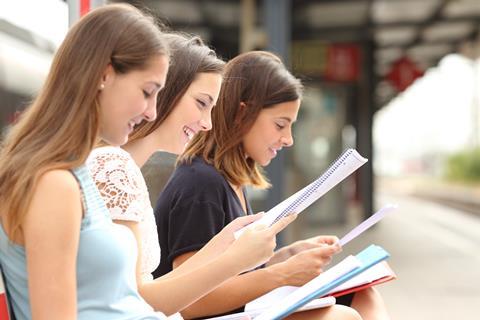 You can find out more about the other 2023 finalists…
Clapham & Patching CofE Primary School, Worthing, West Sussex, for their KS2 trip to Camp Kingfisher at Blackland Farm.
Ridgeway Academy, Welwyn Garden City, Hertfordshire, for its Year 9 trip to Wales and Bristol.
The Royal Liberty School, Romford, for its Year 7-9 History and Science trip to Belgium.
St Ives School, Haslemere, Surrey, for its Year 5/6 residential to Powys, Wales.
Also, a big thank you to our 2023 judges who were:
Peter Carne, OBE, Learning Away
Gill Harvey, CEO, School Travel Forum
Keeley Rodgers, editor, School Travel Organiser
Andrew Taylor, LOtC quality badge advisor, Council for Learning Outside the Classroom
Rob Yandell, publisher, School Travel Organiser
Previous winners of this award have included Grendon CE Primary school which took its whole school on a day trip, and Kingswood House School which took Year 10 pupils go-karting.
Ian Mitchell, deputy headmaster of Kingswood House School in Epsom, whose school won the award in 2019, was at the 2023 School Travel Awards ceremony and told guests about the impact winning had on them.
If you have questions about this awards, or any others, and would like to get in touch, please telephone our editorial team on 01908 613323 or send us an email to awards@schooltravelorganiser.com and we will do our very best to help.
To keep up to date with the School Travel Awards make sure you get our regular email newsletter.