Have you been on a fantastic school trip that had a positive impact on those involved? Enter this award to be in with a chance of winning £1,500 for your school.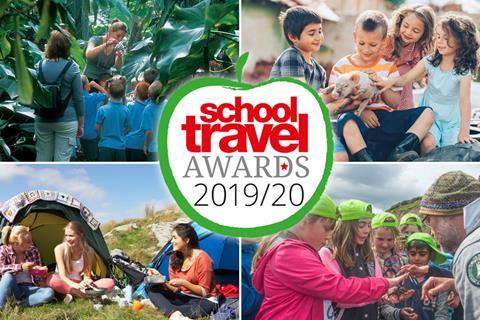 The 'My Best School Trip' Award, part of the School Travel Awards, celebrates educational visits that achieve their objectives as well as giving children a rich and rewarding experience.
It's open to teachers of Key Stage 1- 4 with the opportunity to win £1,500 to spend on a school trip.
If you think you could put the prize money to good use (plus find a suitable spot in your school for the trophy), request an entry pack now.
What happens next?
You'll be sent an Entry Pack by the team at School Travel Organiser Magazine which will explain what you need to do.
The entries need to be submitted no later than Friday 12th July, 2019, but the earlier the better.
They will then be reviewed by a panel of experts from the field of learning outside the classroom at a judging day in London.
A shortlist is drawn up and the winner will be revealed at the five-star School Travel Awards ceremony, which will take place on Friday 15th November at the Royal Garden Hotel in Kensington, London.
"Personally, I feel privileged to have been part of the whole process and part of the School Travel Awards as a school".

Jonathan Whitwell, deputy headteacher, Moorside Primary School, Lancaster
Last year's winner
The winner of last year's 'My Best School Trip' Award was Moorside Primary School from Lancaster for their Year 1 residential to FSC Malham Tarn. They've used the money to take 90 Year 3 students caving.
Deputy headteacher Jonathan Whitwell, who collected the prize, said winning the award has "raised the profile of the school with all stakeholders - and most importantly - the children, who are rightly proud of their school".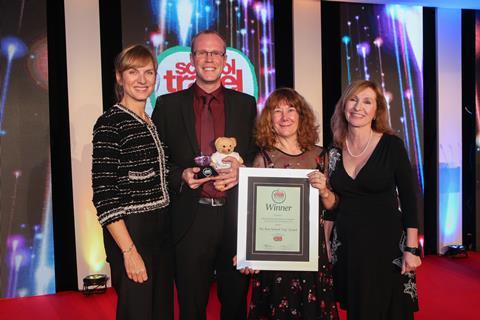 The finalists for 2018/19 were:
BBG Academy (part of the Rodillian Multi Academy Trust), Birkenshaw (Year 7 French Resilience Trip)
Llanwern High School, Wales (Year 11 – 13 trip to Kenya)
Lyndhurst Primary School, London (Year 4 trip to York)
Nelson Mandela School, Birmingham (Year 5 trip to Dovedale in Derbyshire)
Need any help?
For any more information about this Award or anything else related to the School Travel Awards, contact the Editorial Team at School Travel Organiser Magazine by emailing editorial@schooltravelorganiser.com or calling 01908-613323.