The 'My Best School Trip Award' recognises outstanding school trips that give children a rich and rewarding experience, achieve a range of objectives and help embed learning back in school and is open to teachers of Key Stage 1 to 4.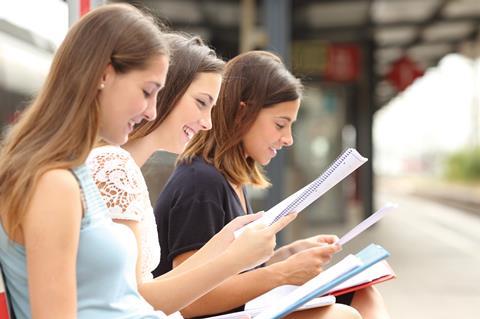 Following a judging process, four finalists have been chosen for the 2020/21 'My Best School Trip' Award.
The judging team whittled the entries down to a shortlist of ten which were considered by a panel of experts. From those, the panel chose four finalists and the winner will be announced during the School Travel Awards ceremony which is currently due to take place in the spring of 2021.
'My Best School Trip' Award finalists:
Carisbrooke College's KS4 trip to China.
Kingfisher Special School's KS2 trip to Gallery Oldham.
Queen's Park Primary School's KS2 trip to the Deneway Nature Reserve.
Walsall Academy's KS4 Outward Bound Trust residential in the Lake District.
The judging panel consisted of Learning Away ambassador Peter Carne, OBE, Dr Anne Hunt, chief executive of the Council for Learning Outside the Classroom, Justine Lee on behalf of the School Travel Forum along with STO publisher Rob Yandell and STO editor Keeley Rodgers.
Last year's winner
The 2019/20 winning school was Kingswood House School, Surrey, for their Year 9 'Making of Modern Britain' trip.
"It is a great accolade to be acknowledged by the judging panel at School Travel Organiser; this reaffirms our belief and commitment in offering life-changing experiences for all our pupils to enjoy."

Ian Mitchell, deputy headteacher, Kingswood House School, Surrey
Mr Mitchell entered the six-day trip which had a very simple premise – to take learning into the wider world and to bring the wider world into learning. It took in many parts of Britain including Manchester, Liverpool, Bristol, Runnymede and the former coal-mining valleys of South Wales.
With links to a wide range of topics from PSHE and Music to History, Geography, English and PE, Mr Mitchell said the trip has spawned a complete learning module to help pupils become better independent learners.
He added: "Over the years, a strong ethos of education outside the classroom has developed at the school to such a degree that trips have become a cornerstone of our multi-sensory and inclusive approach to education. The school is buzzing because of receiving the award!"
The 'My Best School Trip' Award: final four shortlisted
1

Currently reading

The 'My Best School Trip' Award: final four shortlisted

2

3

4

5