This award recognises an individual who goes above and beyond in delivering school trips and learning outside the classroom experiences.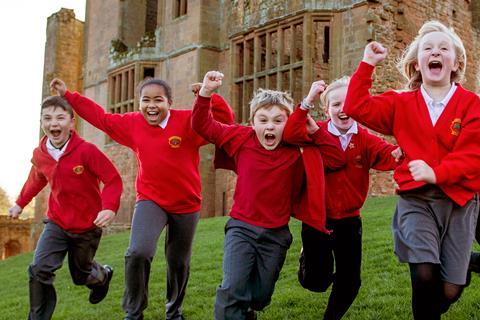 The winner receives £1,500 which will be given to the school that he/she works for, to contribute to a school trip.
It could be an unsung hero. It could be someone who strives to get pupils learning outside the classroom and rallies the whole school to understand the importance of it.
Nominations for the 2021/21 award are now closed, thank you to everyone who put someone forward.
A shortlist will now be drawn up by the team at School Travel Organiser magazine, and finalists will be announced in the autumn.
Readers will then be able to vote from the shortlist to determine the winner, who will be revealed during the School Travel Awards ceremony in March 2021.
Who can win?
Anyone involved in organising school trips and learning outside the classroom experiences – from head teachers to educational visit coordinators. We're looking for someone from a school who really makes a difference.
Last year's winner was…
Jamie Kelly - deputy headteacher of Chantry Primary Academy in Luton.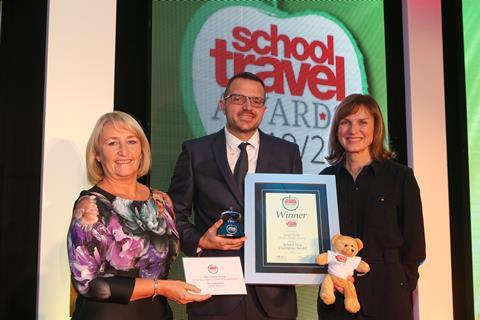 Driven to provide opportunities for pupils that they wouldn't otherwise get, Jamie's role was described as multi-faceted with him playing a big part in organising experiences that enrich and enhance learning for the students. Over the past decade he has been responsible for a plethora of trips and events with the aim of 'bringing the curriculum to life', engaging and enthusing pupils in their topics.
Just some of the many trips Jamie has organised in the past include; taking Year 4 children to Hampton Court Palace, a Year 6 outing to the National Space Centre and a Year 1 excursion to ZSL Whipsnade Zoo as well as residential visits for Year groups 2-6. He also runs a summer residential trip to Kingswood in Norfolk; an experience aimed at the school's most vulnerable and disadvantaged pupils.
In his own words, Jamie is "super passionate about taking children out of the classroom as much as possible to let them experience the wider word, enhance their learning, create long-lasting memories and just to have a wonderful time".
Another previous winner describes the impact of the prize
The 2018/19 winner Alan Butters, enrichment coordinator at Bluecoat Beechdale Academy, Nottingham, returned to the 2019/20 awards ceremony to talk about the impact of winning on the school.
He said the £1,500 prize money was spent on taking a group of girls, previously disengaged with sport, to Manchester for a tour of the Etihad Stadium, a training session with Manchester City Academy coaches and front row seats for a Premier League clash with Arsenal.
"Winning the School Trip Champion Award opened doors for the school and the pupils I work with – it has been amazing."

Alan Butters, Bluecoat Beechdale Academy, and School Trip Champion 2018/19
Alan was congratulated for his efforts in building partnerships with the local universities, giving students the opportunity to access workshops and campus visits.