Nominations were made by teachers, parents and others for the School Trip Champion Award 2020/21 - find out who your four finalists are.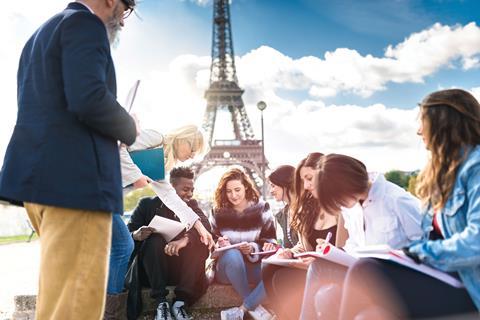 Nominations were made by teachers, parents and others for this award which comes with a prize of £1,500 to spend on a future educational visit.
Your 2020/21 finalists are:
Maree Green, school trips coordinator at Harwich and Dovercourt High School, Harwich, Essex.
Jayne Little, administration assistant, Middleton St Mary's CE (VC) Primary School, Leeds.
Rosie Smith, Year 3 teacher and curriculum leader, Seven Fields Primary School, Swindon.
Andy Wright, headteacher, Bablake School, Coventry.
You can find out more about each of the finalists, including what their role involves and some of the trips they've organised in our special feature here.
The winner will be announced during the virtual online School Travel Awards ceremony which will be broadcast on 20th May, 2021.
The most recent recipient of this award was…
Jamie Kelly - deputy headteacher of Chantry Primary Academy in Luton.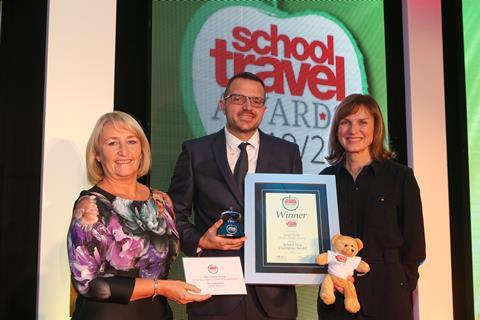 Driven to provide opportunities for pupils that they wouldn't otherwise get, Jamie's role was described as multi-faceted with him playing a big part in organising experiences that enrich and enhance learning for the students. Over the past decade he has been responsible for a plethora of trips and events with the aim of 'bringing the curriculum to life', engaging and enthusing pupils in their topics.
Just some of the many trips Jamie has organised in the past include; taking Year 4 children to Hampton Court Palace, a Year 6 outing to the National Space Centre and a Year 1 excursion to ZSL Whipsnade Zoo as well as residential visits for Year groups 2-6. He also runs a summer residential trip to Kingswood in Norfolk; an experience aimed at the school's most vulnerable and disadvantaged pupils.
In his own words, Jamie is "super passionate about taking children out of the classroom as much as possible to let them experience the wider word, enhance their learning, create long-lasting memories and just to have a wonderful time".