The short clip features teachers, students and tour operators and their experiences of the impact educational visits have.
Mark Peters, deputy head of Hornsby House School, London is one of a number of teachers featured on the video.
He said: "School journeys really do take children on to another level in terms of their independence, their confidence and resilience and then bringing those back into school. We cannot overemphasise how important school journeys are."
Another, Preetpal Nashad, KS4 coordinator of Modern Foreign Languages at Coundon Court School in Coventry added: "School trips mean the world to our students. We come from a very big school with a lot of children from very different backgrounds. For some of them it can be the only time they get to go abroad."
A number of students are interviewed about how school trips have increased their confidence to travel abroad and go outside of their comfort zones.
Year 12 student Emily features in the video explaining: "You learn about different cultures. You gain independence, self-confidence and you learn so many valuable life skills as well."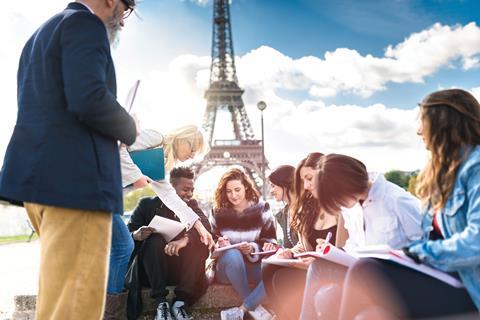 School Travel Forum, the professional trade association that promotes school travel and upholds health and safety processes, has been working with ABTA, the Foreign Office and the School Travel Stakeholder Group, to seek clarity regarding the restart of overseas educational visits.
The Department for Education has announced that domestic school day trips can restart from 12th April with residentials permitted after 17th May. The DfE said that guidance on international visits remained under review.