From must-have school trip items to a major new project to get children out on visits, we look at some of the most-read articles.
Teachers share their 8 must-have items for school trips
Let's face it, who better to share tips than the people who have the experience of organising and running school trips. From emergency water to a handy notebook, not all of the 'essential' items on this list are what you may expect. And we'd love to still hear from you if there's anything you can think of that's not covered already.
Read the story >>
5 places to take your class for a Maths-themed trip
We know you're always looking for new ways of taking a subject outside of the classroom and it's often easier said than done. Maths can be a tricky one too - where to go and what to do, which is perhaps why this particular feature looking at a range of attractions, went down so well.
Read the article >>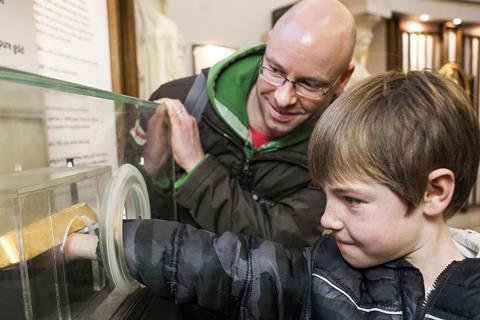 West End superstar Carrie Hope Fletcher says school trips can "spark off a life-long passion"
Our interview with the actor was very popular with readers which is no wonder - her comments about how school visits can help pupils flourish really hit a chord. She also recalled going on a school theatre trip when she was a child and shared the experience of what is still a very fond memory.
Read the interview >>
It's official: children love school trips says huge study
Music to all of our ears, this article covered a study carried out by VotesforSchools which asked thousands of primary, secondary and 16+ students for their views on school trips. More than 90% of primary and secondary pupils said they agreed that you should go on school trips - we couldn't agree more.
Read the story >>
Great British School Trip scheme to get 25,000 children on visits
The news that £1m was being invested by Hyundai to help get lots of pupils out on trips was seen by many of you when we announced it in December. Keep your eyes and ears peeled in early 2023 for more information about how you can apply for bursaries.
Find out more >>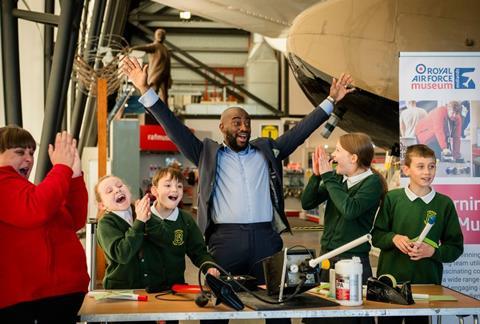 10 of the best: Science Trips
The UK really does have some incredible places to take your class - not least to tie in to the study of Science. From planetariums to living rainforests, science centres and zoos, the list goes on. We picked out just ten different attractions to consider.
Where made the list >>
Safety Centre launches new learning zone for children
It's no wonder this story piqued your interest - the Milton Keynes venue is such an important place for school groups, in fact you can read about a particular school's visit here. And earlier in the year we outlined a new learning zone unveiled to teach children about the risks and consequences of littering, graffiti and knife crime.
Revisit the story >>
Introducing your School Travel Awards 2022
Of course, lots of you wanted to find out who, what and where won at the 2022 School Travel Awards ceremony. So we weren't surprised that this was one of the most read pages. And what a great list of winners it is; congratulations again to everyone. You can now take part in the 2023 Awards here.
A reminder of your 2022 winners >>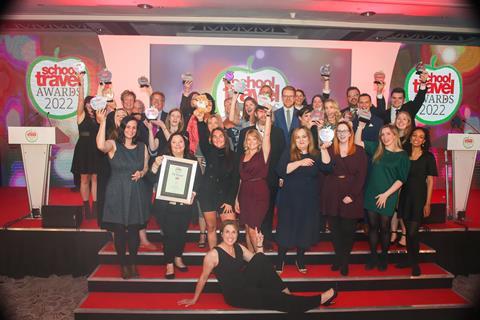 Grants made available for most deprived schools to take learning outside
Throughout 2022 we have featured several forms of help and support available for schools; there have been some great initiatives out there including this one from the Field Studies Council. The charity launched Grants for Schools to help some of the UK's most deprived schools provide outdoor learning opportunities for pupils.
Read the story >>
Ideas: adventure and activities
Finally, and perhaps a sign of what so many school groups wanted to do this… our page featuring inspiration for Adventure and Activity Centres was among the most read in 2022.
Bringing together articles including details about a new aerial adventure park to open in London to a 'Woodland and Waves' residential programme on the Isle of Wight, you have been loving the more adventurous ideas, which is brilliant! And here's to even more in 2023…
Find adventure ideas >>
* Taken from most popular pages published in 2022, source Google Analytics 1st January 2022 to 19th December 2022.
Keep up to date with our pick of updates and stories
Are you registered to receive our free School's Out newsletter? Sign up here to receive school trip inspiration, the latest news from providers and more, direct to your inbox every fortnight.