Young people have given their support to school trips with an overwhelming response to a study about visits and the impact they have on education.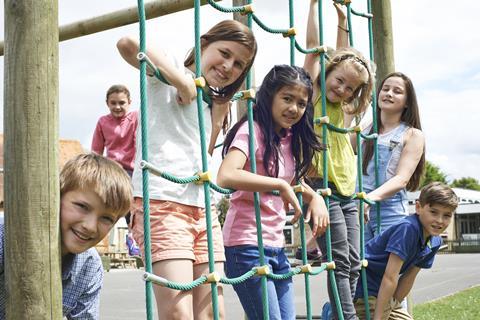 The study, carried out by VotesforSchools, asked almost 32,000 primary, secondary and 16+ students, their views on school trips.
More than 90% of primary and secondary pupils said they agreed that you should go on school trips.
96% of those aged 12-16 said yes while 93% of pupils aged 5-11 showed their support for educational visits.
You can see the full results in the document which is free to download at the bottom of this article.
The highest votes in support of school visits came from students in Years 6, 8 and 9.
School Travel Forum's reaction to the results:
Great to see such overwhelming support for #schooltrips (via @votesforschools). These experiences help young people in so many ways and provide opportunities they may not otherwise get. https://t.co/3lSuzscAtB

— School Travel Forum (@STF_Forum) May 23, 2022
Participants aged 16 and over were asked if they thought trips were the key to cultural capital in education with almost 85% saying that they were. All Year 8 students who answered said yes while the majority of the Year 10 and 11 students agreed. Less than half of the Year 9 pupils said that trips were the key to cultural capital in education.
Penny Lamb, director of impact and partnerships at VotesforSchools, said: "When a recent study showed that there was little or no link between school trips to art galleries and museums and improved GCSE results; we at VotesforSchools thought we should ask children and young people to assess the benefits of excursions that included positive life experiences and building new skills.
"Thousands of children across the country debated the issue 'Should you go on school trips?' with 30,000 voting and commenting on the question. Usually with our debate results there is more of an even split, but in this study a huge 93% of primary children and 96% of secondary students said a resounding yes!
"Our children are saying loud and clear that there is more to education than results."
What did some of the students say in response to the survey:
"School trips are really fun, and they help us learn about the world. School trips let you learn new things with your friends. Not all families can take their children to new places so it's important that schools can give children this experience."
Primary school, Berkshire
"School trips are a great way to enrich education and teach students how to apply the skills they have learnt in the classroom to the real world. It is also a more exciting way to learn, and students are often much more excited to go on a school trip than they are to spend an average day at school, so are more likely to pay attention and learn things to the best of their ability."
Secondary school, West Midlands
"We've missed out on trips for the last two years, we've not been able to explore as many places, so now is the time to experience new things."
Secondary school, Cheshire
"We should go on school trips so we can learn social skills. Additionally, pupils that come from other countries can experience the local sights and accelerate their learning."
Primary school, Greater London
"It is important for people to go on school trips because it can enhance their learning and teach them things that they can't learn in the classroom."
Primary school, West Yorkshire
VotesforSchools provides weekly resources for teachers to prompt 'impartial discussion on a challenging current issue'. Head here if you'd like to know more about VotesforSchools.