Carrie Hope Fletcher, who is currently appearing as the title role in Andrew Lloyd Webber's newest London hit Cinderella, believes that venturing outside the classroom can inspire school children to find their future passions.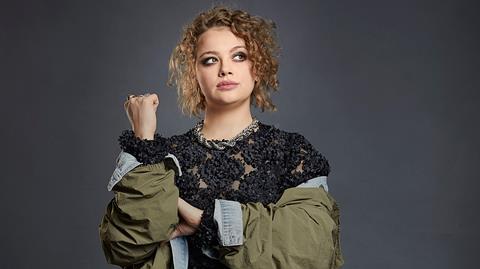 The actor, who has also appeared in West End shows including Les Misérables and Heather's The Musical, told School Travel Organiser how school trips can really help pupils flourish.
She said: "You'll never know what's going to spark off a life-long passion in a child. It could be taking them to a football match, or a theatre show, or showing them how to do a science experiment.
"I think it's so important to give kids a wide range of experiences away from the classroom because you just never know what's going to inspire them for the future."
Carrie remembers going on a school theatre trip as a child to see Three Days of Rain which starred James McAvoy at the time, something which she looks back on fondly. She continued: "James McAvoy is still one of my favourite actors to this day and the school got a really good deal on tickets – it was amazing.
"My friends went round to the stage door at the end of the performance to try and meet James but I thought, 'no, I want to work with him one day and if I put myself in a position where I might meet him now, I will just want to hug him and scream in his face'. I haven't met him yet but I'm still holding out hope!"
"Going to the theatre changed my life"
It was by venturing away from the desks of the classroom that Carrie discovered her passion, something which she went on to make her career.
She added: "Going to the theatre changed my life as a child. It's the reason I do what I do now. It was being in that environment, seeing the buzz of the audience and hearing the orchestra tune up and then watching these people live on stage who were the best at what they do. It was truly inspiring.
"I got to see Michael Ball in Les Misérables, Jason Donavon as Joseph and all these other incredible actors and was able to look up to them.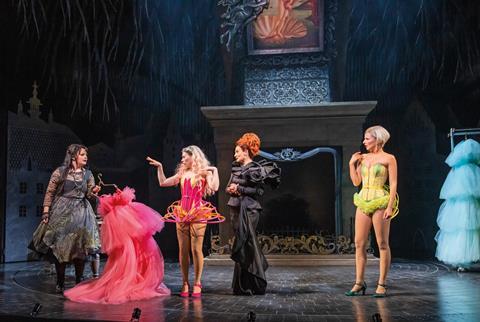 "My drama teacher Miss McCoy and my music teacher Dr Roach were incredible and really fought hard to nurture my love of the subjects.
"I will be forever in their debt that they did that for me because I don't think I would be here if it wasn't for that fiery passion that they both instilled in me, plus the courage and belief they had in me that I could do it one day if I really worked hard and put my mind to it."
School groups of ten or more qualify for discounted rates, with one free teacher place per every ten paying pupils, for Cinderella at Gillian Lynne Theatre in London's West End. For tickets and more information, contact the schools' booking team on 0800 852 7244, email education@lwtheatres.co.uk or visit www.andrewlloydwebberscinderella.com.