We've compiled a selection of school trip ideas, detailing key events to inspire a day out, new museum workshops, subject-linked theatre performances and much more.
KidZania, London
Finalists in the Best UK Destination or Attraction category at the School Travel Awards 2019, KidZania is a place where children aged 4-14 can explore an indoor "city" and try out different activities and jobs to see what kind of professions suit them.
Schools are able to plan visits to the attraction for a four-hour experience trying different 'jobs' in the city of KidZania. In 2020 there are several curriculum-linked events: a Careers Fair (21st-23rd January), with interview and CV-building workshops; Science Week (10th-12th March), focusing on all-important jobs in the Science field; Maths Celebration (April), where pupils will take on Countdown Challenges and learn about careers involving numerical skills; and Mental Health Awareness (May) which will provide advice on wellbeing.
Aerospace Bristol
A Conservation-in-Action workshop for young volunteers is opening in summer 2020 at the aerospace museum. Located in a converted Grade II Hangar that dates back more than a century, volunteers and engineering students will be able to work on Bristol aircraft, supported by the museum's experienced staff.
"I felt so much pride in my city's aerospace industry and heritage, and the experience really fueled my passion for engineering."

Jess Stone, former volunteer at Aerospace Bristol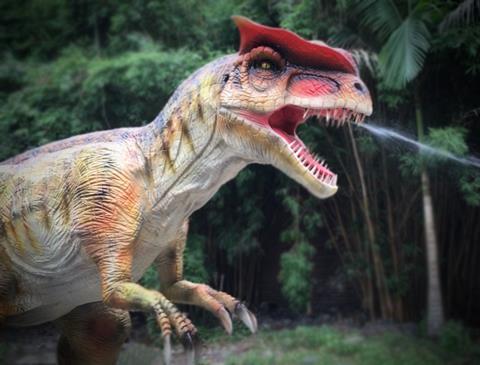 Drusillas Park, Sussex
Schools looking for zoo trip ideas next year may wish to consider Drusillas Park, which encompasses space for hundreds of animals, indoor and outdoor adventure playgrounds and even theme park rides.
Plus, it has announced a new feature for spring 2020: Jurassic Jungle, a prehistoric area where several animatronic and model dinosaurs will reside. The project will include a huge T-rex head, which visitors will walk through to enter the Jurassic Jungle, plus pupils can spot different species of dinosaur, including Triceratops, Dilophosaurus and flying reptiles.
V&A Museum, London
The leading museum of art and design hosts evening talks, workshops and an educational programme for Primary and Secondary schools.
'Door to Design', a new workshop for Key Stage 2 DT, Art & Design and Science, will allow students to get hands-on with card, paper and ceramic materials to create unique lenses through which they can explore the museum's architecture in a new way. Led by professional artists and designers, this practical activity can be booked on select dates in January, March, May and July 2020.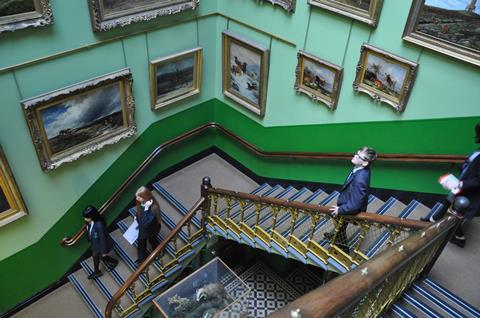 Drama and English students can experience a selection of theatre screenings only available at the V&A, linking to curriculum set texts. Jerusalem, the play by Jez Butterworth that stars Mark Rylance, will be screened for free on two dates next year specifically for school groups.
LEGOLAND® Windsor Resort
Pupils will learn about the history of mosaics before designing and creating their own example using LEGO® in the Mosaic Masters workshop, available to Key Stage 1-2 students and linking to the subjects of History and Art.
The Computing-related LEGO® Robotics workshops have been improved for Primary and Secondary school groups visiting in 2020. Using LEGO® education sets and systems designed for the classroom, pupils will put coding skills to use to create an interactive LEGO® model.
Another improved workshop is the LEGO® Story Maker session, designed to encourage creativity among English and Art & Design students from Early Years to Key Stage 2. Visiting children can create stories using LEGO® Bricks and Minifigures.
Warner Bros. Studio Tour - The Making of Harry Potter
School groups can enter the wizarding world and take a behind-the-scenes look at one of the most famous film franchises of all time. Take a tour in 2020 to see the new A Celebration of Slytherin, where the Great Hall will be decked out for the first time ever in Slytherin house colours. Plus, there'll be Slytherin costumes and props throughout.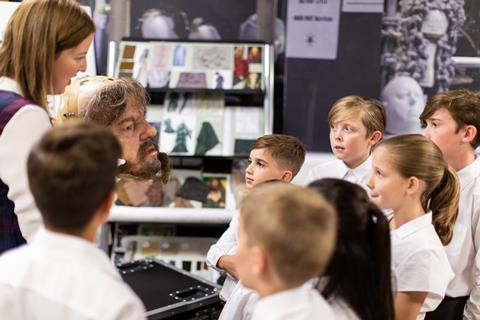 Also launching in 2020 are the studio's STEM workshops, teaching pupils about the important technical skills required in the film industry. Fully qualified teachers will lead the following sessions: Movie Maths (KS2-4), where pupils can find out how the half-giant Hagrid was brought to life on screen through scale factors, percentages and fractions; and The Art of Foley (KS2-KS5), which shares the intriguing role of the Foley artist, who creates sound effects.
School bookings include entry into the studio tour, a 45-minute lesson, a green screen broomstick experience, pre-visit tickets for teachers and downloadable resources.
Theatre trip ideas
Everybody's Talking About Jamie
The West End production will feature a new lead in 2020 – Noah Thomas, who'll be making his professional debut as Jamie New from 6th January at London's Apollo Theatre.
The musical is based on the real-life story of Jamie Campbell, a 16-year-old from Sheffield who has a big secret. School groups of ten or more qualify for special rates to selected Monday and Wednesday performances of the show, as well as free teacher-approved resources to tie into the experience.
An Inspector Calls
A staple text in the GCSE syllabus, An Inspector Calls is currently on tour around the UK with dates running well into 2020. Schools can see the show at Milton Keynes Theatre, Liverpool Playhouse Theatre and the Theatre Royal Nottingham, to name a few, with generous school discounts included.