Bohunt Education Trust (BET) is a family of schools based in the south of England with a pioneering approach to education. BET's vision is to encourage students to become 'game-changers' and to embrace everything that outdoor education has to offer.
One of the ways in which the trust does this is through the Big Expedition which is launched every two years in each of its state schools. The purpose of this Big Expedition is not directly linked to any specific area of the curriculum or topic.
Instead, it is more about students growing in their personal skills; to plan, organise, overcome challenges, face fears, deepen friendship, learn resilience and determination, as well as setting their sights on something far greater than they could imagine. In the past, the trust's schools have run expeditions to Greenland, Mongolia, Kazakhstan and Azerbaijan to name a few.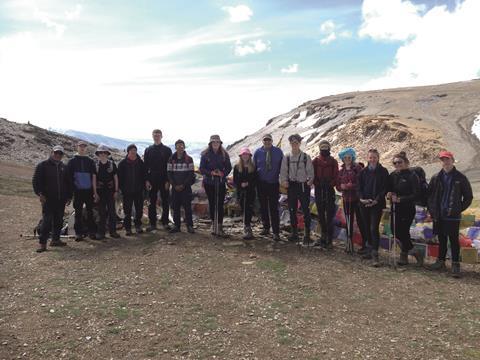 The trip itself took place from the 18th July to the 8th August 2019, but the journey to get on this incredible adventure started two years earlier where students were invited to apply for the trip and then work with their leader over the preceding two years to raise the £3000 needed to go.
Fundraising is a fundamental part of this trip; designed to encourage students to use their entrepreneurial skills, get out of their comfort zone, share their journey and ambition within their community and tackle the 'mental mountain' required to raise this money. The team of 12 students
(six Year 10s and six Year 11s) bonded very quickly in the early stages of the expedition planning; sharing fundraising tips and encouraging each other to try-out new fundraising ideas.
Their first expedition training session was run in November 2018 where pupils spent the weekend in the Lake District and completed a challenging wild camping expedition covering a distance of 40km over two days. This gave them a starting point from which to focus on their training to build themselves physically and mentally, ready for the expedition.
Together with their leader, they encouraged each other to train for the three week expedition as the students planned their goal to summit a mountain over 6000m, working with the team at Terra Nova Expeditions to realise this dream.
Then it was time for the trip. The group flew for ten hours to New Delhi Airport in India, before flying a further three hours north until eventually arriving a Leh, a small town 3,000 metres above sea level in the province of Ladakh where the group began their journey.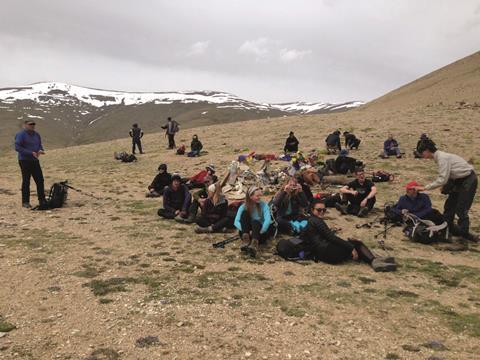 After taking in the culture of the region, the group set out on their trek which included the goal of reaching the summit of the Yalung Nong mountain. On the trek, the group slept under canvas and battled extreme whether conditions to complete their goal, creating unforgettable memories for all involved. The group reached the summit together, and although it was hard work, afterwards everyone involved said they would do it all over again.
Since the trip, the pupils have shared their stories to inspire others with what can be achieved with hard work and determination. While Expeditions of this kind might be on hold for now due to the pandemic, the trust is hopeful that the expedition is a positive reminder of what can be achieved by young people