The photos from the School Travel Awards 2023 lunch and ceremony, including special appearances, the winner presentations, and people from across the sector networking and celebrating.
You can use the arrows to the right and left of the image gallery above to scroll through the pictures, and expand the gallery by clicking the 'x' top left.
The 2023 School Travel Awards ceremony took place at the five-star Royal Lancaster Hotel, London on 6th June, when close to 300 guests gathered, made up of teachers, EVCs, LOtC practitioners and providers.
The annual initiative recognises and rewards the people and providers behind inspiring school trips, and this year was no different. Attractions of all sizes, from up and down the country won, and there were accolades for schools and teachers too.
The awards programme takes place over several months and culminates in this special event which began with an enjoyable drinks reception where guests had the opportunity to network, meet new contacts and catch-up with old friends and colleagues.
A surprise performance from Disney's The Lion King followed as 'Rafiki' took time out from the West End's Lyceum Theatre to sing the mesmerising Circle of Life. Afterwards, it was time to enjoy lunch prior to the ceremony itself.
School Travel Organiser editor, Keeley Rodgers then welcomed guests, and after lunch Olympic medallist and broadcaster, Katharine Merry spoke about her career, what it takes to be the fastest in the world, and how she strives to continually break glass ceilings. Katharine was back as the special guest host and presented the ceremony itself alongside School Travel Organiser publisher, Rob Yandell.
Awards Partners were in charge of opening the gold envelopes and announcing the winners.
A special thank you to our 2023 Awards Partners…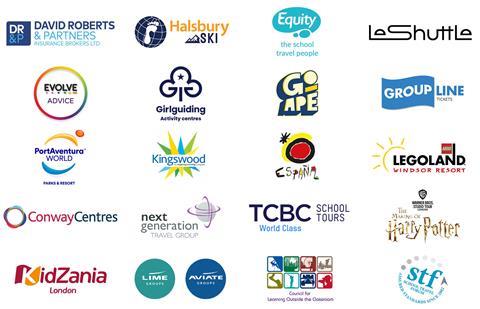 Attention school providers and companies: support these important awards and enjoy the many perks and the high profile that comes with being an official Awards Partner. For more information about opportunities click here.
The event was described as 'a shot in the arm', hugely positive and even likened to 'therapy' - the positive kind.
It's a remarkable sector, full of brilliant providers and people. And the schools and teachers / EVCs continue to inspire us all.
Rob Yandell commented: "School trips and learning outside the classroom are not sides, they're fundamental to the main course and make a huge difference to children.
"Thanks to everyone who attended, to our Awards Partners, and our School Travel Organiser readers for voting, nominating and entering."
To find out more about the School Travel Awards, links to stories, more 2023 reaction and information about the winners click to schooltravelorganiser.com/awards.
Useful links: