An award-winning adventure hub in North Wales where getting stuck into new activities and challenges helps students to develop essential life skills.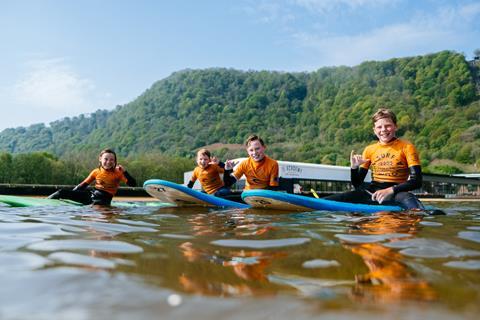 Adventure Parc Snowdonia is a hub of extraordinary indoor and outdoor adventures in North Wales, with a compelling day and residential offer for schools and groups.
It made headlines around the globe when it launched as the world's first inland surf lagoon in 2015, with man-made surfable waves rolling up and down a spectacular 300-metre wave pool.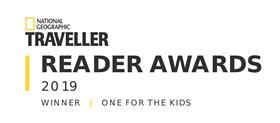 Since then, it has expanded its offer significantly and is now regarded as one of the UK's most exciting destinations for all ages, all weather adventures and activities. A multiple award-winner for its unique take on hospitality and adventure, it scooped the best 'One for the Kids' at 2019's National Geographic Traveller Readers' Awards.
Indoor, outdoor, any-weather adventures
You'll find Adventure Parc Snowdonia in the sleepy North Wales village of Dolgarrog, seven miles from the UNESCO World Heritage site at Conwy and on the edge of the Snowdonia National Park. A real escape from the grey pavements of cities and suburbia, it is a beautiful, timeless environment defined by mountains, forests, rivers and hills.
As well as its extraordinary inland surf lagoon, Adventure Parc Snowdonia is home to a large Adrenaline Indoors arena, with year-round weatherproof adventures which include a ninja assault course, extreme slides, artificial caving, climbing walls and a via-ferrata inspired high ropes course.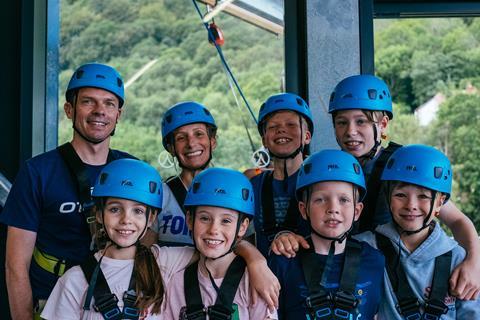 There are plenty of outdoor adventures to explore too. They include a pump track (think of something like Teletubbie Land but designed specifically to be raced over by bikes) and skate bowl, and you can hire mountain bikes to explore graded tracks and routes at the nearby Marin Trail.
The site offers instructor-led gorge walking expeditions, and there are plenty of walking and hiking opportunities in the nearby Snowdonia mountains which you can enjoy with or without the company of an expert Adventure Parc Snowdonia guide.
Residential accommodation comes in the form of comfortable heated glamping pods, just a few paces away from the main adventure hub. Food and refreshments are served up with views looking out over the waves at the lagoon-side deli and kitchen. A Hilton Garden Inn, with special twin room rates for schools, will open at the site in early 2021.
The empowering potential of adventure
There is a wealth of evidence which clearly demonstrates the benefits of getting young people out of their daily classroom confines.
According to the Council for Learning Outside the Classroom, engaging in new challenges and adventures helps students to navigate stress and anxiety. It can help to motivate children who don't necessarily thrive in the classroom environment, and it can encourage inactive students to find a new passion for getting out into the fresh air.
Adventure Parc Snowdonia is founded on an ethos of making adventure – and all its many benefits – as accessible as possible, within the context of expert, friendly instruction and world-class facilities. Adventures for schools start at just £18, with a whole-day activity bundle from £54.

Adventure Parc Snowdonia is accredited by Adventuremark and the Council for Learning Outside the Classroom.
Nature-inspired learning: An innovative TiPi classroom is an inspiring setting for creative learning, or a great venue for an end-of-term celebration. Full AV and WiFi, seats up to 60. Party venue for up to 100.
Expert instructors: The adventure parc's team of instructors come with an impressive amount of energy, and expertise. Supportive, fun and highly qualified, they will make sure your students have the best possible experience.
Study incentive sessions: Adventure Parc Snowdonia can create a study incentive package to suit your specific objectives and needs. Combine new adventures and physical challenges with study sessions or tutorials.
Geography and STEM curriculum: Adventure Parc Snowdonia is an engineering world-first. It was built on a redundant industrial site and is an excellent example of rural regeneration and how an evolving global economy has impacted the landscape and local communities.

This award-winning adventure facility offers a whole bucketload of indoor, outdoor, any-weather adventures. From KS1 through to KS5, expertly led activities will engage, entertain and challenge all ages.