Essex Outdoors has been offering pupils an activity-fuelled escape from the classroom for more than 50 years, remaining popular with teachers across the UK. Here's how the team can offer you an exhilarating school trip.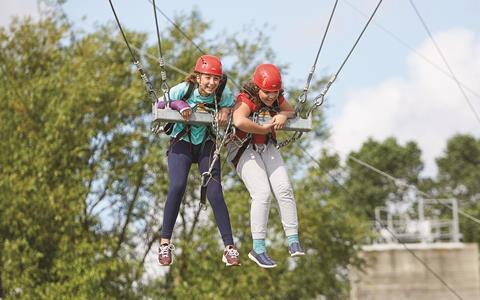 Whether it be the diverse range of activities, learning objectives or team-building sessions available, there are many reasons why the provider continues to be so successful. For example:
Essex Outdoors…
…makes learning fun
Schools continue to return year after year to its four activity centres run by passionate and well-trained teams. Not only can Essex Outdoors offer young people a variety of different experiences such as biking, climbing, team challenges, water sports, zip wires and more, but also the chance for children to spend time communicating and working together in a natural environment which is proven to improve personal wellbeing.
The provider enjoys seeing progression and development for pupils by continually refining and reinvesting into new programmes, activities and facilities to help create a fun-filled day trip or residential. But it's important to note that all visits have learning outcomes too, and teachers are encouraged not just to use them, for example, as an end of term treat.
At times, children may need to work with people outside of their usual peer groups which helps to develop different skills. Other outcomes from a visit include better engagement in school and at home, developing stronger relationships with teachers and peers, the chance of feeling fitter and healthier, plus taking home an experience that will always be remembered.
…has a variety of offers for Primary & Secondary visits
The Bradwell, Danbury and Mersea centres are for residential visits while the Harlow centre is suited for day trips. Accommodation at the three residential sites ranges from Scandinavian-style log cabins to traditional camping in patrol tents. The experiences offered can be tailored to the needs of the school group to help make the experiences as rewarding as possible.
When one of the activity days ends, there are a range of evening sessions as well, helping to keep the whole group entertained whether it be around the campfire, cinema nights or silent discos. The packages also show evidence of Social, Moral, Spiritual and Cultural (SMSC) outcomes from a visit.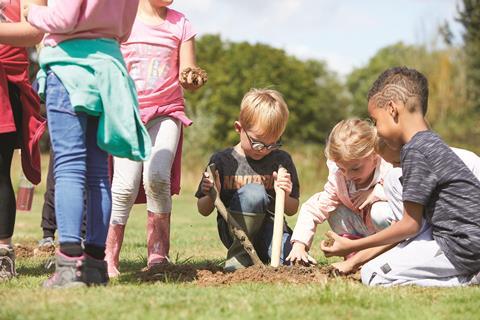 Of course, day trips are also an option, with children able to enjoy up to four activities or take part in a one-day expedition. Whether it's hurtling around an obstacle course or mastering a bow and arrow, there are lots to choose from, with all activities helping to develop new skills.
Alternatively, the team can organise a one-day expedition where school groups will explore their surroundings by foot, bike, boat or canoe with the help of experienced guides. All day sessions can be adapted to suit any Key Stage.
Top tips for teachers
Each one of the four sites is open throughout the year, with groups able to take part in the exact same activities no matter what time of year they visit.
Discounts apply for trips booked between 1st November and the end of February.
The team can organise tailored study breaks and revision retreats to help prepare pupils for exams or pieces of coursework.
…follows a straightforward booking process
It's easy to organise a trip with the provider as it has its own dedicated booking team. Firstly, teachers must choose which centre they want to visit, their preferred dates and length of stay (if applicable), as well as the desired focus and outcomes of the trip. When this has been decided, teachers can get in touch with the booking team who will arrange a call-back at a convenient time to discuss the trip further.
Based on the information the teacher has provided, a written quote will be sent for approval, along with a booking form so that the trip can be confirmed. When the booking form has been completed and sent back along with a deposit, the trip will be confirmed.
Pre-visits can be arranged to meet the team and further discuss requirements of the trip, including final numbers and any other special requirements needed. On the day of arrival, a welcome pack will be given to the teacher but the team are always on hand to answer any further questions.
Essex Outdoors believes that the most inspiring classrooms don't have walls, and are passionate about giving every child the opportunity to try new and exciting experiences. Essex Outdoors has been delivering outdoor education to young people for nearly 50 years, and with four centres across Essex it has a location to suit everyone - from urban oasis and estuary sanctuary though to ancient woodland and island haven!
View full Profile