Essex Outdoors prides itself on making sure that all its school groups have amazing experiences and develop life-long memories whilst staying at its centres.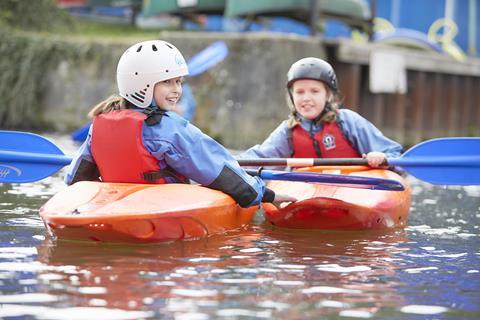 The team at Essex Outdoors work with schools to generate a bespoke programme that ensures that they have the accommodation and activities that get the most from their pupils.
What does it offer schools?
Whether you're looking for an action-packed week on the waves at the Bradwell Centre, reaching new heights on the gravity swing at Mersea, or getting adventurous in the ancient woodland at Danbury, Essex Outdoors can cater for your needs.
And if you only have a day to spend at one of their centres, why not think about Essex Outdoors Harlow, where you can try the fun-packed multi activity days and have a go at canoeing, climbing, paddleboarding and more?
"A highly inclusive Centre with friendly and helpful staff."

Teacher, Westfield Community Primary School.
Young people who participate in a residential trip to one of Essex Outdoors' centres not only have a good time, but also develop a range of skills that they can carry with them for the rest of their lives. These 'soft skills' will help them develop the means to improve their resilience skillset and their ability to manage their mental health in the future.
"The instructor was very good at building rapport with the group & encouraging them."

Group Leader, St Mary's Church.
Why do teachers book with Essex Outdoors?
If you are looking for a high quality, rewarding experience then Essex Outdoors is the place to go.
Whether you want to organise a summer end-of-year trip, some structured revision sessions, a resilience building winter trip or just to add some variety to your PE lessons, the team will work with you to devise a programme that will suit your needs.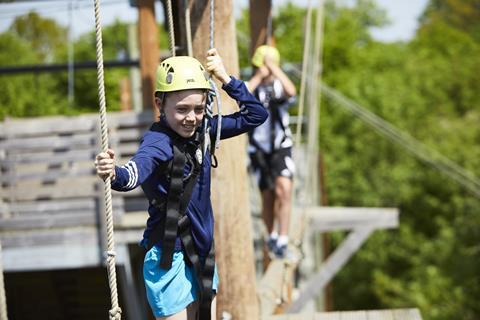 The experienced booking team will guide you through the process, answer any questions you may have, and make sure that everything is ready for your visit to Essex Outdoors.
They are also happy to arrange a site visit before your trip, or they can arrange for one of their instructors to come to your school to talk to you, your pupils and their parents about what they will experience on their trip.
"Really helpful staff, great mix of activities."

Teacher, Grove Wood Primary.
Customers enjoy their experiences at Essex Outdoors so much that they return year on year, often recommending Essex Outdoors to their colleagues at other schools. The quality of what's on offer makes them stand out from the crowd.
"I think this is our 20th year."

Robin, Southend Mencap.
Essex Outdoors believes that the most inspiring classrooms don't have walls, and are passionate about giving every child the opportunity to try new and exciting experiences. Essex Outdoors has been delivering outdoor education to young people for nearly 50 years, and with four centres across Essex it has a location to suit everyone - from urban oasis and estuary sanctuary though to ancient woodland and island haven!
View full Profile