Warner Bros. Studio Tour London – The Making of Harry Potter is opening two contemporary classrooms for next year, expanding its education programme to include STEM subjects.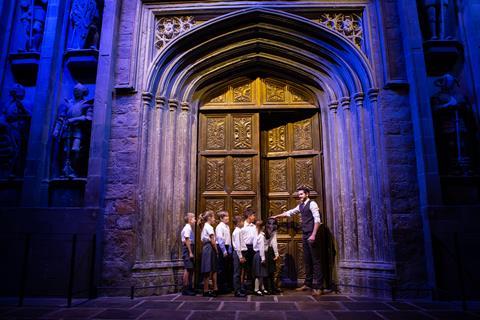 The education programme at the attraction includes a 45-minute lesson as part of a school's visit, taught by qualified teachers in purpose-built classrooms, with access to exclusive props and costumes.
Launching in 2020 will be two new STEM offerings which focus on 'The Art of Foley' and 'Movie Mathematics'.
The Art of Foley session will see students practically explore the significance of sound in film and Movie Mathematics will see how Hagrid was created to scale on screen.
The new spacious classrooms, which will house some of these sessions, will feature high-resolution screens and activities provided on interactive tablets to enhance the learning experience.
Other sessions on offer will include 'Costume Characterisation' and 'Script to Screen', with every workshop involving props from the film.
''Teachers have the ability to inspire creativity in their students, with lessons that are well planned and structured. The lessons give students an excellent opportunity to see the application of English in an industry they may not have considered its importance in before.''


Oli Crook, English Teacher
Since opening in 2012, Warner Bros. Studio Tour London's education programme has taught more than 100,000 students across Key Stages 2-5 and has received the Learning Outside the Classroom quality badge.
All school visits include free downloadable teaching resources, free planning visits for teachers and free parking and coach driver place. All visits and lessons must be booked in advance subject to availability.
More about the attraction
Warner Bros. Studio Tour London – The Making of Harry Potter offers pupils the chance to get up close to authentic sets, discover the special effects of the films series and explore the behind-the-scenes secrets.
Highlights include walking through the Great Hall where so many well-known scenes were shot, strolling down Diagon Alley, boarding the original Hogwarts Express locomotive at Platform 9 ¾ and exploring the newly opened Gringotts Wizarding Bank.