The UK's first LEGO Ferrari Build and Race attraction, featuring three interactive zones, is opening at LEGOLAND® Windsor Resort this summer.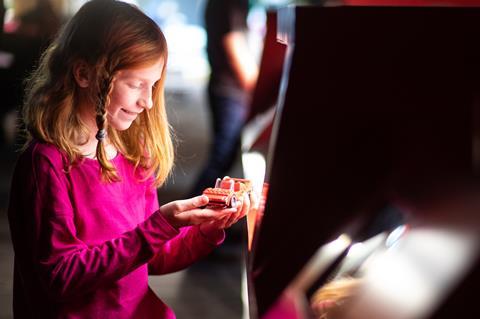 Featuring a life-size LEGO Ferrari model, the experience will also offer school groups the chance to design their own creation out of bigger bricks in a DUPLO build zone
LEGO Ferrari Build and Race will include three interactive zones; Build and Race, Ferrari LEGO model, and a DUPLO® build zone.
The announcement comes after the success of the first Ferrari experience which opened at LEGOLAND® California in 2022.
Highlights of the new Ferrari Build and Race attraction:
A LEGO pit crew member will greet visitors on arrival, sharing Ferrari fun facts, race history, and showcasing themed LEGO race gear and awards. Once inside the garage, groups have the opportunity to take a photo with a life-size LEGO Ferrari.
Children can then build their own LEGO Ferrari car to race at one of three racetracks. Each track offers different obstacles, challenges and a chance to clock in the fastest time.
They will then be able to create a custom digital Ferrari race car which is digitally projected on a LEGO racetrack based on Pista di Fiorano and where visitors can compete with other cars digitally for the fastest race lap.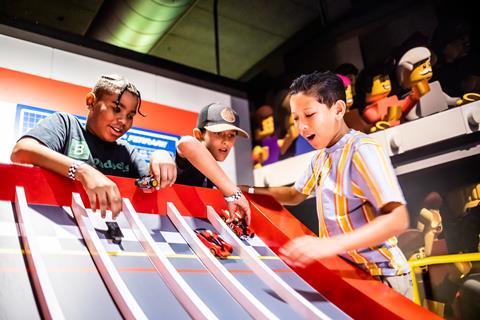 Helen Bull, divisional director of LEGOLAND® Windsor Resort, said: "We're extremely excited about this unique and full throttle partnership.
"Welcoming Ferrari to the LEGOLAND® Windsor Resort is a big moment for us – I'm looking forward to testing the drive and creativity of all our guests at the new Ferrari Build and Race attraction this summer!"
Even more for school groups to experience
LEGOLAND® Windsor Resort was voted Best UK Attraction at the 2022 School Travel Awards. Included in school visits are free coach parking, free teacher planning tickets as well as pre-completed risk assessments and access to a dedicated lunch room.
There are a number of workshops available covering many aspects of the National Curriculum and linking to English, Geography, History and STEM.

The newest attraction, which will be located right next to the workshop rooms for schools, follows the opening of The Magical Forest experience which was unveiled last year inviting visitors to come face to face with different creatures that populate the mythical realm including Baby Lava Dragons, Venus Fly Traps and Crystal Claw Crabs.

LEGO® MYTHICA: World of Mythical Creatures, which opened in 2021, was the resort's single biggest investment since it welcomed its first visitors more than 25 years ago. It features 13 LEGO models including one of the largest ever seen at a LEGOLAND theme park, Maximus the Sky Lion, built from 685,530 bricks and weighing more than two tonnes.
For more information on LEGO Ferrari Build and Race or to book a school visit, head to www.legoland.co.uk.
There are special packages for school groups including a free teacher ratio offer.