Bowood House and Gardens, set within 2,000 acres of Grade I listed 'Capability' Brown parkland, has devised a selection of specially-themed tours for pupils.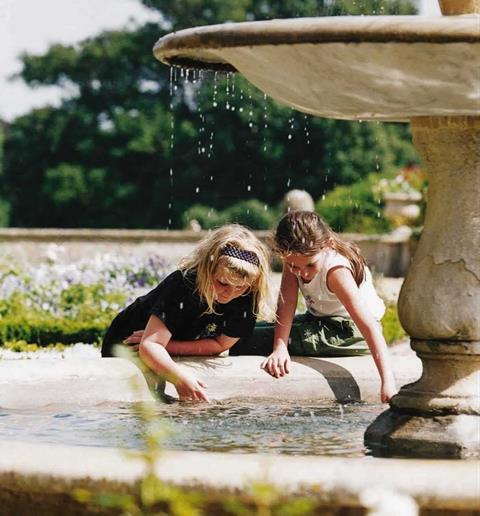 Itinerary: Mini Beasts, Nature and Trees
Provider: Bowood House and Gardens, Wiltshire
Subjects: Science and Nature
KS: 1 & 2
Themes include Shapes and Numbers, World War One, Architecture & Landscape, Oxygen to Photosynthesis, Tractor Ted Farming and Bowood's Nature Detectives.
The Mini Beasts, Nature and Trees itinerary offer pupils the chance to encounter outside and become a Bowood Nature Detective, encountering mini beats and wildlife along the way.
10am: On arrival at, children will be amazed by the long driveway onto the Estate, packed with lush forestry. If you're lucky a deer or two may be spotted!
10:15am: School groups will be welcomed and directed to the Gardeners' Bothy - a newly refurbished space within the grounds featuring a classroom layout and overhead projector. This is the perfect spot to introduce the day and hand out magnifying glasses.
10:30am: By way of introduction, children will watch a short presentation led by one of the tour guides, providing a background story of Bowood House and the generations of Lansdownes who have lived there.
10:45am: All set to explore, Bowood guides will lead the children on an adventure through the beautiful grounds towards the Arboretum, engaging with the remarkable collection of trees where the guide will share fascinating stories. Activity sheets will be provided with many seasonal highlights to be discovered around the parkland. Who will be the first to find a pine cone, an acorn or a beetle?
12pm: One last stop before returning for lunch – a class photo in front of Bowood House. If time allows, peep inside; the guide can lead the class through the state rooms.
12:30pm: Packed lunches can be enjoyed in the Gardeners' Bothy or outside with a picnic overlooking the magnificent mile-long lake.
1:30pm: After all the hard work and learning, playtime follows follow. The Adventure has a central Pirates' Galleon, slides and catwalks above a play area of swings and trampolines, a thrilling Space Dive and a series of slides and flumes. Under sevens can test their mettle more gently in the Partridge Play Pen. Or visit Tractor Ted Little Farm, where children can meet friendly farm animals and watch Tractor Ted's real action films all under cover in the barn.
Contact information:
www.bowood.org