Hay Festival Wales has shared its free Programme for Schools, offering events with leading authors and more.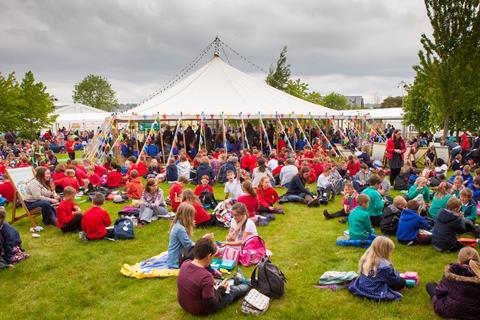 Taking place in May, Hay Festival Wales is an 11-day literature event in the town of Hay-on-Wye. 2020 will see the festival celebrate its 33rd year.
While the main programme is yet to be fully announced, two dedicated schools days have been detailed by the organisers, planned for Thursday 21st and Friday 22nd May. Thursday's programme is designed for Key Stage 2 students, while Friday's schedule is suited to Key Stages 3 & 4.
The two education days, which are free for state schools, will mix storytelling with live performances. Some of highlights include:
Thursday 21st May (Key Stage 2)
Children's Laureate Cressida Cowell talks about her adventure book, The Wizards of Once.
Michael Rosen shares his upcoming reimagined Shakespeare book, Macbeth United.
Konnie Huq, BBC presenter and children's author, talks about Cookies and The Most Annoying Boy in the World.
Historical adventure books on themes including the Ancient Romans and Dunkirk are shared by authors, such as Chae Strathie and Bali Rai.
A show from the Science Museum.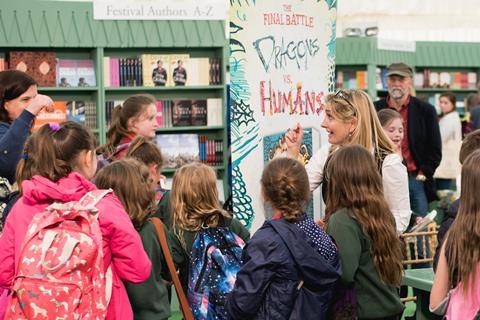 Friday 22nd May (Key Stages 3 & 4)
Jacqueline Wilson talks about Love Frankie, her latest novel coming out in the spring.
Stonewall Book Award winner Dean Atta presents his debut novel, The Black Flamingo.
Akala, a spoken word artist, performs from The Dark Lady, his latest collection.
Sue Cheung shares her diary, which documents life growing up Chinese in 1980s Coventry.
The festival as a whole will see approximately 600 writers and key guests making appearances. Young people will have the opportunity to meet popular writers and take part in free activities, as well as explore the site's Festival Bookshop; Hay Festival Wild Garden; Make and Take Tent, which hosts creative workshops; Serious Reading Room; and many more locations.
Young writers workshop competition
The Hay Festival runs other educational initiatives including the Beacons Project, which is now accepting applications from Welsh students in Years 12 and 13. This is a free residency taking place during the festival, designed for 16-18 year olds with an interest in creative writing.
Two four-day residencies are run (10 students in each group) which allow pupils to work with professional writers, journalists and broadcasters.
More about the Hay Festival
The annual event can bring Nobel Prize-winners, novelists, scientists, politicians, musicians and historians together with attendees to exchange ideas and share stories, with a focus on the arts and sciences.
Since its beginnings in 1987, the festival has grown to include counterparts in Spain, Mexico, Colombia and more.