An inspiring series of broadcasts for KS2, 3 and 4 pupils studying at home or in classrooms are among the events for this month's first Hay Festival Digital.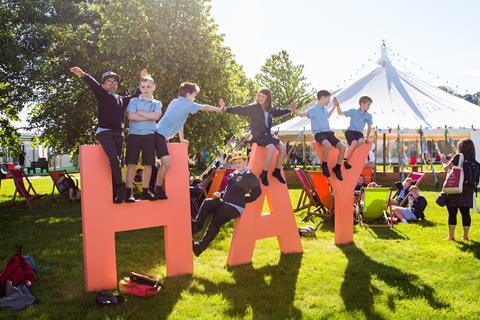 Combining storytelling and performances, Hay Festival Digital Programme for Schools is sponsored by the Welsh Government and aims to encourage creativity and inspire a love of reading for pleasure.
Speakers include Waterstones Children's Laureate Cressida Cowell, Patrice Lawrence, Mohammad Khan and Lucy Worsley, rising stars Onjali Q Rauf, Sue Cheung and Dean Atta, activists Laura Bates and Laura Coryton, and illustrator Liz Pichon.
Every day, from 8am onwards, you'll be able to see two Primary authors introduced by Konnie Huq and two Secondary authors introduced by Jenny Valentine.
These events will also be available to watch again on Hay Player.
Following the Programme for Schools, Hay Festival Digital will bring more than 100 award-winning writers, global policy makers, historians, pioneers and innovators together from 23rd - 31st May celebrating the best new fiction and non-fiction.
It will also explore some of the biggest issues of our time, from Covid-19 and world health, to the climate crisis and our future, under the theme of #ImagineTheWorld.
Festivalgoers can see the full programme and register to take part at hayfestival.org.
Aine Venables, education manager of Hay Festival, said: "Here is a programme to inspire the next generation of world-changers with inspiring fiction and new ideas.
"Our 2020 Programme for Schools seeks to spark a love of reading for pleasure with a line-up of speakers offering a diverse range of events for pupils in Key Stages 2, 3 and 4.
"Everyone is welcome. Join us."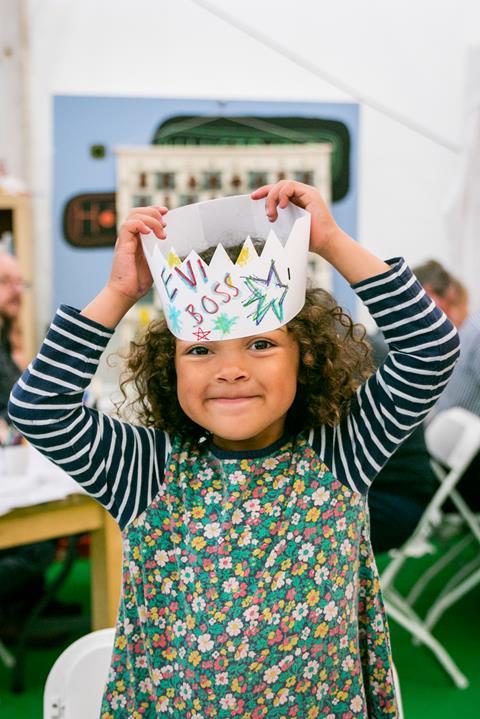 Minister for Education, Kirsty Williams added: "Hay Festival is normally a highlight of my year, as I'm sure it is for many others and like many other events will not go ahead in its usual format.
"However, for the first time their Programme for Schools will be available digitally and I'm really pleased that Welsh Government is supporting this adaptation in these unprecedented times.
"Programme for Schools is an exciting element of learning, ensuring equity of access to rich cultural experiences that would normally be found outside of the classroom and can now be accessed through their digital streaming service."
Teaching materials
There are a selection of teaching materials designed to support teaching and learning before, during and after the Festival, and are available for KS2, 3 and 4.
Here are some examples:
Bali Rai's Now or Never: A Dunkirk Story - Year 5 students are asked to explore how narrative text in the book can evoke feelings through imagery and understand the concept of powerlessness in the face of prejudice.
Christopher Edge's The Longest Night of Charlie Noon - described as a "timless novel for anyone who's ever felt lost", this book is suitable for teaching to children ages 9+ and can help to develop pupils' predictive reading skills, comprehension and inference.
Cressida Cowell's The Wizard of Once - the Waterstones Children's Laureate has helped with a number of teaching resources including an activity to match words with their meaning as well as playing the Wizard, Wizard, Warrior game.
Chae Strathie's So You Think You've Got it Bad - there's an Ancient Egypt or Ancient Greek Greece pack, both explore the hilarious and fascinating look at a child's life in those eras, featuring discussion questions and fun activities. They can be used in History lessons and as a way to develop art, research and design skills.
The new festival is part of a series of digital initiatives under the #ImagineTheWorld banner to connect, inspire and entertain book lovers and family learning throughout the year. These include a newly launched Hay Festival Podcast, a monthly book club, and release of the free Programme for Schools archive, while Hay Player continues to offer full digital access to the full Hay Festival archive of video and audio.
Further education resources available freely online now include 200 free Hay Levels films in which Festival experts from a range of disciplines offer bite-sized inspiration for A-Level students, and Talking About Shakespeare films in which actors and academics, playwrights and directors, poets and novelists give insight into Shakespeare's contemporary resonance.