Warwickshire's British Motor Museum has announced it will host a STEAM (Science, Technology, Engineering Art & Maths) activity fortnight to celebrate British Science Week.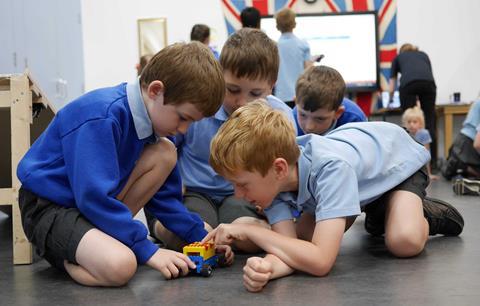 The museum will offer a new range of interactive activities to enhance pupils' learning and tackle some of the transport issues facing future generations.
Suitable for Key Stages 2 & 3, the event will run from 2nd until 13th March and has been organised as an addition to the museum's normal schools programme.
Emma Rawlinson, learning officer at the British Motor Museum, said: "Our STEAM fortnight is designed to be fun and engaging, giving pupils the chance to learn outside the classroom and explore the five core elements of STEAM in more depth.
What's on?
Visiting children during the fortnight will meet the museum's 'mad scientists', professor Pickle and Dr Pumpkin, helping them to solve the problem of how to be green and power the cars of the future.
Students can also become car designers for a day and create their own Land Rover cut-out car for the 21st century. Collaborating as 'engineering' teams, students will then road test remote controlled Jaguar D-Types around a special racetrack.
The maths & technology elements of STEAM will involve hands-on activities in a LEGO® workshop investigating the effects of gears and ratios.
Emma added: "We are also delighted to be partnering with the STEM ambassadors from MoD Kineton who will be joining us on certain dates to give pupils the opportunity to collaborate and put their RVR Robots through their paces."
More details
Some schools can benefit from the Museums Travel Support Fund which covers the full cost of coach travel for schools booking a place during the STEAM fortnight.
The STEAM programme costs £12.50 per pupil for a full day at the museum, with a maximum number of 150 children per day (five groups of 30).
The British Motor Museum, which is just off junction 12 of the M40 in Gaydon, houses more than 300 cars spanning the classic, vintage and veteran eras, plus photographs, personal papers and documents relating to automobiles.