Leighton Hall in Lancashire is offering schools an Autumn Natural Art package from September to fully explore the grounds when the leaves begin to change colour.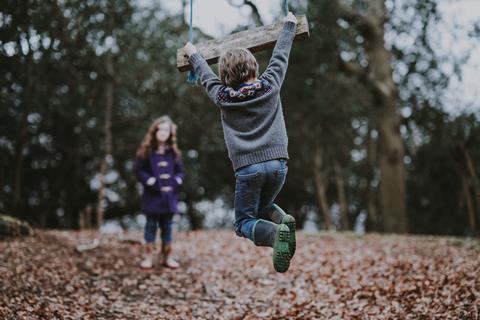 The education team at the hall says the package takes inspiration from seasonal colours, textures and patterns to create art from the nature that surrounds us.
Pupils will recognise the turning of the seasons in what is being called an 'immersive nature walk' in which they will collect leaves, nuts, berries and fungi to make natural dyes, leaf and charcoal art, conker animals, and Christmas crafts.
School children will then be able to share their art around a supervised camp fire before taking home their creations for future inspiration and to encourage eco-friendly hobbies and fun.
All activities are weather dependable as the group is outside all day, or for those who prefer to be inside, the authentic 'Victorian Christmas' shows children how Christmas has changed through the years, with tours of the hall, stories by the tree, and Christmas Crafting.
More on offer for school visits at Leighton Hall
With Ofsted and DoE recognising the benefits to health and wellbeing through learning from nature, Leighton Hall has partnered with Larksfoot Forest School to offer four Outdoor Learning Programmes: Survival Skills, Wildlife Habitats, Food for Thought, and Amazing Pollinators.
Based around the Hall's dedicated educational hub, resources include a purpose-built classroom, bee and insect corner, pollinator-friendly walled garden, outdoor kitchen and Hazel Tree Retreat with yurt, log burner, and weatherproof woodland log circle surrounding a supervised fire pit.
Those interested in history can choose from two guided indoor programmes which allow children to tour the Hall and bring its history, architecture, and inhabitants to life.
The hands-on Upstairs / Downstairs and Houses & Homes packages let school groups experience first-hand what life was like for gentry and servants in a Victorian household, compared to our own changing and diverse times.
Each itinerary is fully risk assessed and includes a comprehensive teachers' pack with supporting materials and activity sheets for pre-planning and for projects back in the classroom.
For more information you can contact Leighton Hall by telephone on 01524 734474 or visit www.leightonhall.co.uk