Ranging from top workshops and informative exhibitions, to educational shows and interactive exhibits, here are seven ideas for teachers to consider when booking a school trip linking to science, technology, engineering and mathematics.
In recent years, the UK has seen a decline in the number of STEM skills among young people which is why now is as good a time as any to inspire the next generation of workers.
STEM Learning, an organisation which is committed to inspiring the next generation, released a major study on the skills shortage, with the skills gap costing the sector £1.5 billion in recruitment processes, temporary staffing, increased salaries and training.
The guidance for future workers in this field starts at school, and enjoying learning experience away from the classroom linked to this important collection of subjects.
Here are seven great school trip ideas for STEM to help you get children inspired:
1. Techniquest, Cardiff
Set in the heart of Cardiff Bay, Techniquest has been hosting school trips for decades. It was the first Science Discovery Centre ever to be established in the UK back in 1986, and the site has recently been extended to include the Science Capital zones, catering for a much wider age range than was previously possible.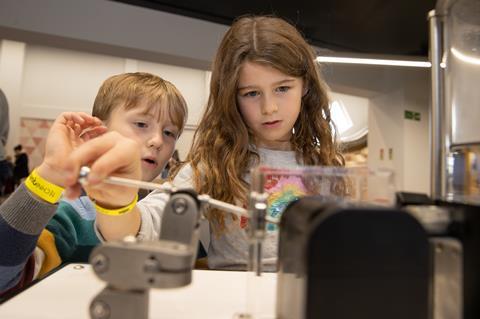 It brings together areas that focus on space, the environment, chemistry, world issues and a biomedical zone, in addition to many old favourites in the retro section that previous visitors had enjoyed over the years. With over 100 interactive exhibits to engage with, curriculum-linked shows in the Science Theatre and star tours in the planetarium – plus Wednesday workshops in the newly refurbished Lab, to be introduced from the autumn term – there's a lot to explore.
2. Science Museum, London
Technicians: The David Sainsbury Gallery will open on 3rd November 2022 and is a free interactive gallery designed for 11–16-year-olds which aims to change perceptions and celebrate the role of technicians. As the gallery's centrepiece, young people can re-enact the work of technicians in a reconstructed film set of Shuri's Lab from the hugely successful film Black Panther.
Education groups can now book free hands-on gallery workshops with real-life technicians and add a gallery visit to their itinerary. The workshops and wider gallery content aims to encourage young people to explore their own skills and consider a wide range of technical careers that they might enjoy.
3. Silverstone Interactive Museum, Northamptonshire
Located in a restored World War Two RAF hangar, the Silverstone Interactive Museum takes pupils on a journey to the heart of British motor racing. School groups can explore the exhibition which aims to take pupils on an exciting journey through the past, present and future of Silverstone and British motor sport. Here, school children can learn about the engineering and technology that has changed the world of motor sport in the Technology Lab before exploring part of the retired circuit and see what's racing around the track that day.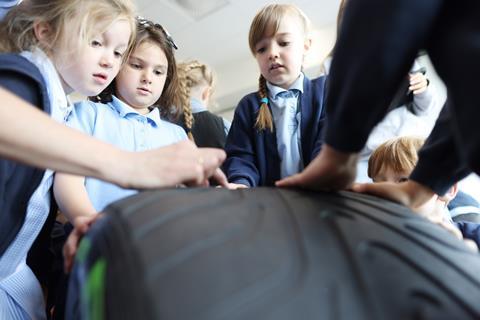 Pupils can also take part in one of the curriculum-focused workshops, which are led by a learning facilitator in a dedicated learning studio overlooking the circuit. The workshops are designed to extend pupils' learning during their visit and have a particular focus on STEM. These are available for all key stages and all abilities.
4. Cambridge Science Centre
Cambridge Science Centre lets young people experience STEM in action with live shows and workshops, interactive exhibits and more. Onsite visits last for two hours and include one of 12 shows or workshops plus free time to take in everything on display.
Expert communicators will lead the session, whether it be Chain Reaction, which has students learning about forces and energy; Stronger by Design, which highlights the engineering behind some of the most amazing materials on the planet, like bullet proof glass or safety garments for fire fighters; or On the Road which shows how roads are put are designed.
5. Winchester Science Centre
Having picked up the Best Venue for STEM Learning Award at this year's School Travel Awards, you know pupils will be in for a treat with the 'Ultimate STEM School Trip' offer at Winchester Science Centre in Hampshire. Designed for KS1 to KS3 and lasting the whole day, all teachers need to do is pick one of six curriculum linked workshops, and the team will handle the rest.
Blast off on an astronomical adventure, code your own robot or explore how we hear and process sound. You'll also get your very own bespoke planetarium show. And there's also lots of time to explore the two floors of interactive hands-on exhibits.
6. National Space Centre, Leicester
With six interactive galleries, what is billed as the UK's largest planetarium, and the iconic 42m high Rocket Tower, the award-winning National Space Centre in Leicester can leave a lasting impression. It welcomes more than 80,000 school children each year and sessions linking to STEM include The Great Rocket Challenge, where students must work together to design, construct and launch a rocket to 'land' on the moon.
The craft must be designed based on strict criteria, and using only materials purchased within a set budget. The Satellite Survival lesson also tests the engineering and design skills of pupils as they design and build a new novel satellite protection system.
7. Aerospace Bristol
Aerospace Bristol is home to the last Concorde ever to fly, an engaging exhibition that spans over a century of aerospace history, and a programme of STEM and local history workshops for all Key Stages.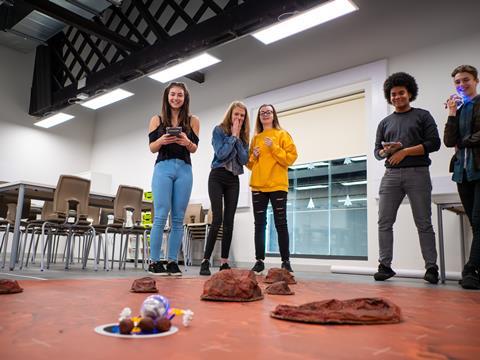 If you're looking for an out-of-this-world school visit to ignite a passion for exploration and cutting-edge technologies – and perhaps even launch future engineering careers – this is an award-winning museum that can help. Space-themed workshops include Journey Into Space (KS1), Mission to Mars: Cracking Coding (KS2), Hubble Explorers (Upper KS2), Blast-off Rockets: Science of Space Travel (KS3), and Light Fantastic: Spectrometry and Space (KS5).