We asked specialist residential centres, school tour operators and attractions what their hopes are for the future as the UK emerges from the Covid-19 pandemic.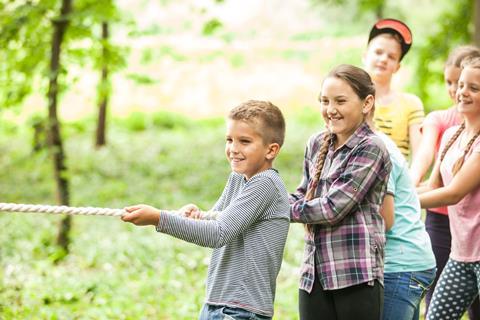 We all know how strange life has been over the last 20 months, so instead of focussing on the time children have spent away from life-changing experiences due to the pandemic, here we take a look at how attractions and operators are hoping to recover and rebuild in 2022.
Rebecca Randles, development manager at The Outward Bound Trust, reflects on all the obstacles the company has faced together throughout its history and always pulling through the otherside. She said: "We'll collectively reflect on the pandemic and apply what we've learned, to take as many positives – from what has been an extremely tough experience – as we can.
"Outward Bound was founded in 1941 during one of the darkest periods of life in the UK and we are determined that the next 80 years of our journey will be more resilient, creative, flexible and positive than ever before."
Alison Stevens, head of education & youth at YHA (England & Wales), agreed that this has been the most difficult time ever for the company.
She said: "The pandemic has been the most challenging period in YHA's 91-year history but has also shown us that outdoor learning experiences are hugely beneficial for mental health and wellbeing. We must ensure young people are connected to nature not just immediately but for the long-term.
"On this basis, our hopes for the future are simple: to ensure that there are opportunities for every child and young person to access high-quality learning and residential experiences."
Halsbury Travel's managing director Hugo Raulet said: "Of course, as a company that specialises in school trips abroad, we look forward to a future when school groups can travel freely again, so that more groups can have the opportunity to create those important, lasting memories.
"However, until that is the case we will continue to support our groups as much as possible. We will provide them with up-to-date information regarding travel and restrictions within their destination. And, of course, our Covid Guarantee, travel insurance and our ABTA and ATOL bonds will continue to be the reassurance they need to book with confidence."
"We're enjoying busy centres and seeing our brilliant teams do what they do best," added Alex Williamson, chief executive officer of Kingswood. "We can see and hear every day across our centres that residential trips have never been more important for young people than they are now, and we're working tirelessly to deliver the very best experiences for every child who visits our Inspiring Learning centres."