Matilda Miles from the Council for Learning Outside the Classroom explains why the School Travel Awards are so beneficial and how schools can gain support to create outstanding learning opportunities.
The newest addition to the CLOtC team as LOtC quality badge advisor, Andy Taylor, was given the honour of participating as a judge for this year's 'My Best School Trip' Award, which is part of the School Travel Awards. The initiative shines a spotlight on the diverse range of high-quality learning experiences that take place beyond the classroom, and the 'My Best School Trip' Award is given to a school for an exceptional educational visit.
This year's finalists for the 'My Best School Trip' Award demonstrated how to effectively maximise learning opportunities, linking experiences to the breadth of the curriculum, supporting learning objectives and engaging students across all subject areas – from science to maths and art. They also highlighted how the passion and commitment of the staff, from schools and providers, made the experiences all the more inspiring.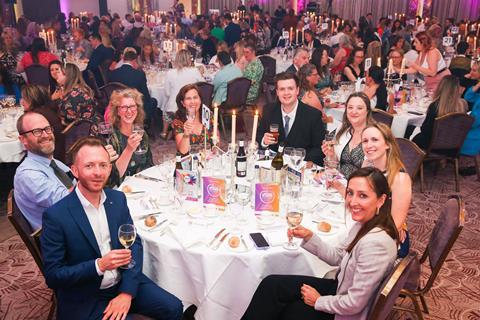 Andy Taylor said: "It was a real pleasure to be involved with the School Travel Awards this year. All the entries demonstrated what hard-working committed teaching staff can do to enrich their students' learning with educational visits.
"There were a lovely variety of entries including low-cost teacher-led experiences, some camping, some urban, some rural, and some using a rich range of external provider organisations. All the educational visits we assessed had very positive outcomes for the children and young people involved - they are the real winners here, having experiences that are likely to last a lifetime!"
Developing schools to reap the rewards
At CLOtC, our aim is to ensure that all children and young people have life-changing opportunities to learn outside the classroom (LOtC). These experiences expand the horizons of young people and open their eyes to the wonders of areas such as art, heritage, adventure and the natural world.
Research also shows that LOtC has many positive benefits for the health and wellbeing of students and staff. These benefits include building resilience, self-esteem and positive relationships, as well as supporting learning outcomes and raising attainment.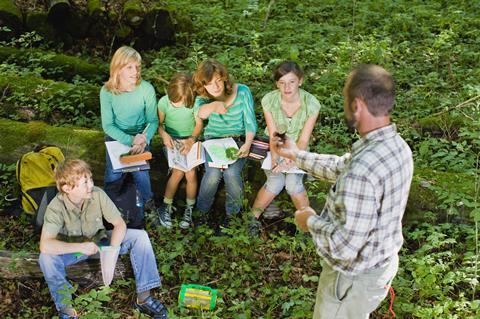 We work with schools to develop their LOtC practice, whether this takes place indoors or outdoors, on school grounds or during an off-site school visit. By booking with a provider that holds the LOtC Quality Badge, schools have peace of mind that they have been assessed for both their quality of risk management and their education.
It is the only national accreditation the ensures both and is endorsed by the Department for Education, the Outdoor Education Advisers' Panel and OEAP Cymru. To become an LOtC Quality Badge holder, providers must meet certain criteria in the form of our Quality Indicators, covering vital areas, to ensure a positive learning experience, from accessibility to pre-visit planning support for teachers.
"The outcome was that our partnership and school commitment to LOtC had met the Gold standard. The school community was proud of the achievement, and it validated the great work that we knew was happening at Crosby High."

Gavin Dixon, LOtC Lead at Crosby High and Gold LOtC Mark School
It was fantastic to see that almost 90% of those who took part in the recent School Travel Organiser 'School Trips & Learning Outside the Classroom' survey were aware of the LOtC Quality Badge. And great that more than 71% said it was an essential award to look out for when choosing attractions and providers.
Learning Beyond programme
Teachers can access support via the different pathways as part of our Learning Beyond programmes: Membership, LOtC Mark Direct and Mentoring, which all provide a wealth of training opportunities, including online CPD sessions which feature inspiring speakers from LOtC Mark Schools and sector professionals.
Providing teachers with this tailored support enables their confidence in taking their teaching beyond the classroom to grow, and it's wonderful to see the creativity and passion that they have when embedding LOtC as a practice across their school curriculum and culture.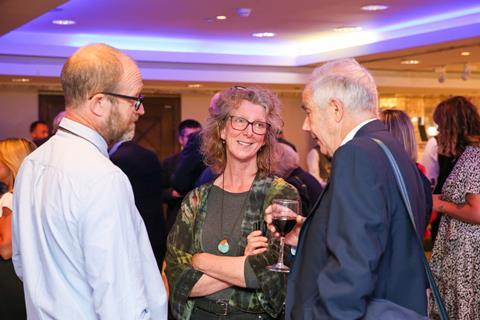 The School Travel Awards is the perfect platform from which to celebrate these schools, who achieve incredible things in often challenging circumstances.
Gavin Dixon, LOtC Lead at Crosby High and Gold LOtC Mark School said that the mentoring programme was invaluable to develop the whole school's approach to learning outside the classroom.
He said: "As a SEND school we clearly recognised and embraced the universal benefits of LOtC for our community. From researching how the LOtC programme worked, on their comprehensive web page, to applying and taking part in the LOtC mentoring programme, we felt fully supported as a school throughout the 12-month journey.
"The outcome was that our partnership and school commitment to LOtC had met the Gold standard. The school community was proud of the achievement, and it validated the great work that we knew was happening at Crosby High."
Gavin added: "The LOtC work continues and the Gold outcome allows us to build on suggested action points to strengthen our 2024 application. I would encourage any school who values learning outside the classroom to explore the mentoring programme and begin the journey and opportunities that are on offer at Council for Learning Outside the Classroom."
Whether your school is just starting to develop your LOtC or it is already a well-established practice, we can support you. So, why not take the next step and work towards being an accredited school and who knows, maybe your school or organisation will be a finalist at next year's School Travel Awards!
Find out more about the Council for Learning Outside the Clasroom (CLOtC) at www.lotc.org.uk.

Matilda Miles is communications and marketing manager at The Council for Learning Outside the Classroom, the national charity that supports schools to embed learning beyond the classroom within a school.
View full Profile