Matilda Miles, from the Council for Learning Outside the Classroom, explores what's on offer at some of our museums and galleries, and how they can provide an engaging and inspiring environment.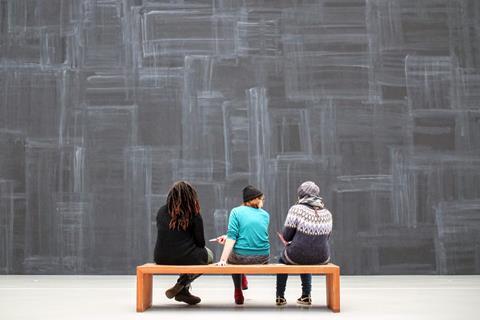 Here in the UK, we are fortunate to have a wealth of wonderful museums and galleries, both big and small, in city centres and local areas, that offer excellent educational activities that bring learning to life. Being in a new environment or being physically active, instead of being sat at a desk, is enough to open students' eyes to the world around them and support their mental health by building confidence in gaining new skills.
Visiting a museum or gallery in particular helps to build students' cultural capital – the knowledge that pupils need to develop into well-rounded citizens and help them to appreciate the best of human discovery and creativity. By embedding LOtC into daily teaching practice and making the most of institutions such as museums and galleries, we can ensure that all students can achieve their potential.
5 tips for planning a school visit to a museum or gallery:
1. Plan ahead
Communicate to other members of teaching staff to ensure you are booking in the visit at a suitable time in the school calendar. Speak to the museum or gallery learning team to make sure you make the most of any free or low-cost activities or programmes, and book early. Read up on the museum or galleries policies so that you and your students can prepare for the day.
2. Look for the LOtC Quality Badge
The LOtC Quality Badge gives teachers the confidence to book a visit that will be both safe and provide high-quality learning experiences. It is endorsed by the Department of Education and the Outdoor Education Advisers' Panel, plus most Local Authority and Academy Trust's Outdoor Education Advisers accept it in place of some or all of their provider checks. Using an accredited provider reduces your own paperwork, making sign-off for your visit quicker and simpler.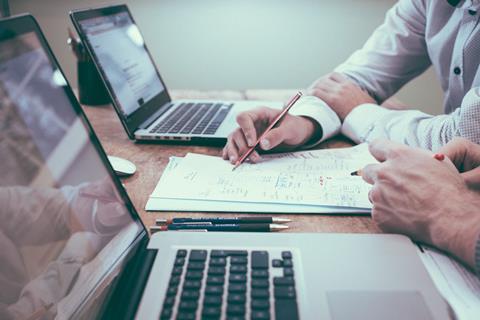 3. Make curriculum connections
Look into the detail of what students will be doing on the day to ensure activities help achieve learning outcomes and build on what students have been learning about in the classroom.
4. Reach out to parents to be chaperones for the day
Taking students to a new place, on public transport or to a big city, can seem daunting. By planning ahead and having a good student to adult ratio, it can be manageable and enjoyable. Ask students' parents to volunteer for the day to support staff during the visit.
5. Monitor, evaluate and review
Take notes during the visit and plan in some time afterwards to evaluate what went well and what you would do differently next time. Get your students involved in the process by planning activities that reflect on your visit when you are back in the classroom – students could create their own museum guide or write a review of an exhibition.
Ideas for your next visit…
Museums and galleries can support key areas of the curriculum and learning outcomes by providing a range of experiences that motivate and inspire students. They are an excellent way to build on a lesson taught in class and consolidate knowledge of a particular topic. Why not continue teaching a maths or science lesson at one of the Science Museum Group sites?
The Science Museum sites offer a range of free galleries and exhibitions, as well as educational documentaries in their IMAX cinema at the Science Museum and National Science and Media Museum. The team also has plenty of resources to support a visit, including gallery guides and videos to help you prepare and make the most of your visit.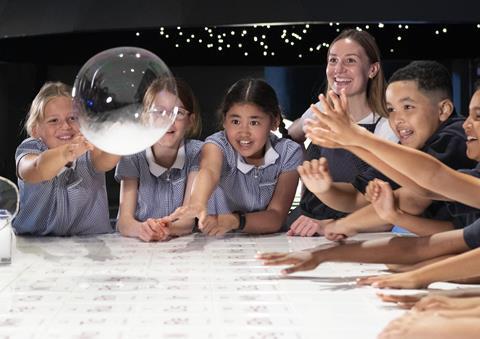 "We're delighted to be a LOtC Quality Badge holder for all our five museums and sites across the UK. Inspiring our young visitors with the wonder of science underpins all the work we do here at the Science Museum Group, and we know that having this recognition is a helpful pointer for educators wanting to ensure they get the most out of a school trip."

Susan Raikes, director of learning, Science Museum Group
The Jewish Museum London delivers school workshops to more than 20,000 students annually to gain knowledge and understanding about Judaism as a living faith and part of the cultural heritage of Britain. Their expert Learning Team create safe spaces for students to challenge perspectives, advocate for diversity and build relationships.
"As a LOtC Quality Badge holder, we are committed to offering high quality education to schools including giving teachers the confidence to book a visit they can trust. Teachers and students have said that the opportunity to handle authentic objects is invaluable to them, as well as gaining understanding of Judaism in the wider world today."

Lisa Shames, senior learning manager, Jewish Museum London
A school visit to a museum or gallery also provides vital access for students who might not otherwise get the opportunity to visit such places. With the cost of living crisis still very much upon us, it is more important than ever to provide children and young people with opportunities to learn outside of the classroom to give them the tools and skills to raise their aspirations and thrive in the wider world.
Find out more about the Council for Learning Outside the Clasroom (CLOtC) at www.lotc.org.uk.

Matilda Miles is communications and marketing manager at The Council for Learning Outside the Classroom, the national charity that supports schools to embed learning beyond the classroom within a school.
View full Profile