A group of pupils from Newall Green Primary School in Wythenshawe visited Manchester Airport's AeroZone facility on its first birthday, to learn about careers in the travel and tourism sector.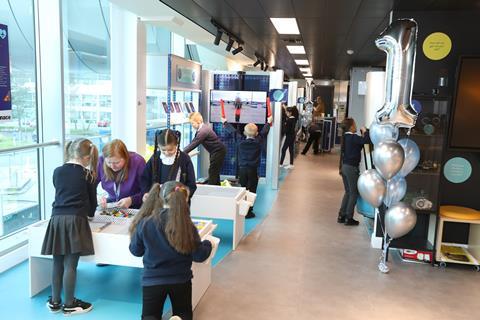 The visit included treats and balloons, an airport scavenger hunt in the new Terminal 2 and guest speakers from the Manchester Airport Fire Service.
AeroZone gives children the chance to learn about the workings of an airport and the various careers available. More than 3,500 school pupils from across the region have benefitted from the facility since its launch in February 2022.
Rachel Bond, teacher from Newall Green Primary who took the class on the trip, said: "Our pupils have had a fantastic time at AeroZone.
"It's a hands-on and interactive experience and it aligns really well with our history lessons this term, where we are looking at early aviators. The team at AeroZone were really welcoming, brilliant with the pupils, and ensured they got the best out of the experience."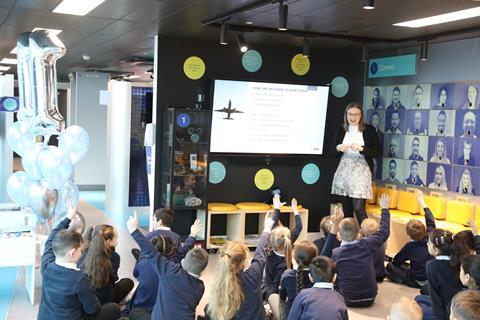 In addition to Newall Primary School's visit, the facility hosts a series of targeted educational programmes for schools, ranging from Tech to Terminal which opens pupils' eyes to the world of technology in aviation, and Girls in Science that lets students hear from women working in STEM (Science, Technology, Engineering and Mathematics) fields, within the aviation industry, to discuss their career pathway.
Marcella M'Rabety, head of education, skills and employment at Manchester Airports Group, said: "We are incredibly proud of the work we do in engaging with schools in our neighbouring communities, spreading awareness of the variety of opportunities available to pupils on their doorstep.
"We want to inspire them to think big, and to ensure that their visit to the airport leaves a lasting impression. AeroZone is a big part of that vision and it is fantastic that we have been able to reach more than 3,500 pupils in our first 12 months."
AeroZone provides a mix of teaching space and interactive zones, including a mocked-up plane cabin with real seats and a cockpit, complete with flight simulator.
In addition to exploring these areas, a school visit will typically include guest speakers working in various roles at the airport, giving youngsters the chance to put questions to them.
The experience is designed to complement the curriculum and provide pupils with new skills and insights they can take back to the classroom with them.