Keeley Rodgers speaks to Damian Hinds about; the new Activity Passport, the importance of learning outside the classroom & support for teachers.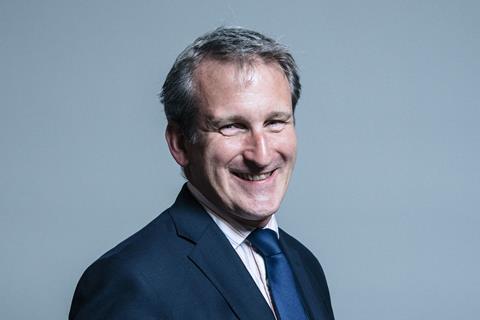 "Your education is about so much more than the certificate you come out at the end with", the Education Secretary tells me as we begin talking about the importance of school trips and learning outside the classroom experiences.
Speaking after pledging to work with schools and other organisations to help every child access activities that help build their character and resilience, Mr Hinds highlights his commitment to ensure that we prepare children to make their way in the world as "robust and confident individuals".
Outlining his five foundations for building character; sport, creativity, performing, volunteering and membership and the world of work, the minister says that character and resilience among children are just as important as academic achievements.
He promises to increase schools' access to these activities in a number of ways, including an audit on the availability of out of school activities, calling on businesses and charities to offer more work experience and volunteer placements, and a new advisory group to help teachers identify opportunities that will help support their pupils to build character.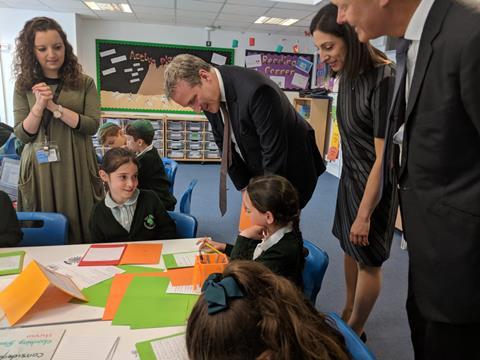 "It's about development of self, being equipped for adult life and also developing important attributes such as drive, tenacity and the ability to bounce back when things inevitably go wrong", the Education Secretary says. It's music to my ears to hear him say that learning outside of the classroom (LOtC), and school trips, can be an important part of that self-development.
"However, I want to clarify what I mean by looking at an 'audit' of the availability of these out of school activities", he added. "It's not about checking on what people are doing but about trying to identify if there are places where, collectively, we need to do more to make sure those opportunities are there."
Activity Passport
Many teachers and LOtC organisations have welcomed the Department for Education's launch of the Activity Passport, which aims to inspire children and help develop that all-important character and resilience.
Indeed, the Council for Learning Outside the Classroom (CLOtC) was asked for its input into the development of the 'bucket list' of activities, which is intended to support schools, and parents, in introducing children to different experiences; from visiting a local landmark to going hiking and staying away from home for a night.
"Your education is about so much more than the certificate you come out at the end with."

Education Secretary Damian Hinds
Kim Somerville, CLOtC's chief executive, said that the Activity Passport template should be seen as a "useful guide", adding: "Schools are best placed to choose what works best for them. Every school has its own unique circumstances, different pupils and a different community."
As Mr Hinds explains: "Firstly, many schools do a lot of these things anyway and the idea is you can adapt the Activity Passport for your own circumstances, school and area. It's based on a particular school I visited, St Werburgh's Primary School in Bristol. They had done exactly that, organised activities specifically for their local area, such as walking over the Suspension Bridge and visiting the Brunel Museum."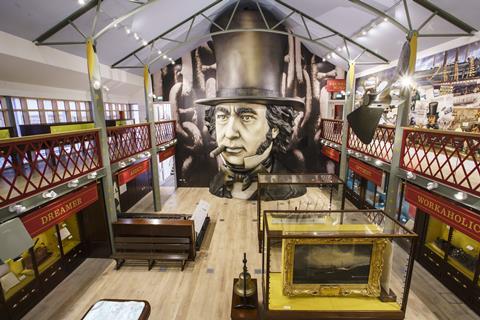 I asked the Education Secretary a question many teachers have been asking: what support, if any, would be available for schools to help ensure children can achieve such goals.
"In terms of support, to help get things done, we have support programmes around things like Music education (and making sure that's available through our music hubs). More generally there's the Pupil Premium, which is a way of making sure that children shouldn't miss out on opportunities because they come from disadvantaged circumstances."
LOtC and the curriculum
It's no secret that many teachers, and organisations that are dedicated to learning outside the classroom feel that more emphasis should be made on these experiences in the curriculum. In fact, Bernadette Hunter, former president of the National Association of Head Teachers said that LOtC should be part of an integrated curriculum in her speech at the Council for Learning Outside the Classroom conference last year.
So, what does the Education Secretary think?
"It can be part of the curriculum and can really bring the curriculum to life, for example we can look at the potential to bring STEM (Science, Technology, Engineering and Maths) subjects to life through a local character, like Brunel. The opportunity to talk about career options and general ambition can be a powerful thing."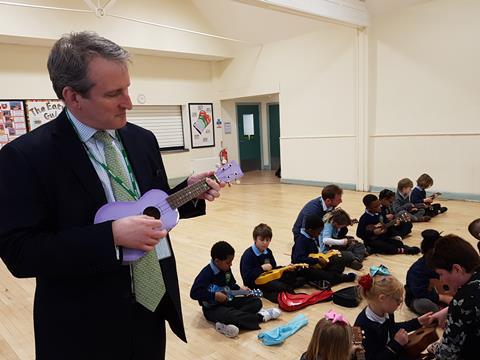 He adds: "I do understand the strains that schools and teachers are under and in particular on workload, I've said repeatedly that my top priority is bearing down on teacher workload because teachers are working too many hours, outside of teaching and learning.
"I want to make sure we reduce that and hopefully that means devoting more time to what teachers love doing, what they came into the profession to do. That does mean standing in front of the class a lot of time, but it can also mean being out and about."
The Education Secretary on…
Foreign Exchange Trips (the Department for Education has announced extra funding for exchange trips):
"I do think that exchanges have a unique role to play; for language, cultural awareness and the independence that can come with being on an exchange.
"We recently announced some funding to enable more children, particularly from disadvantaged backgrounds, to go on more foreign exchanges."
The link between LOtC experiences and mental health and wellbeing:
"All of us clearly have a much sharper awareness of issues around mental health and wellbeing, but there are also different pressures on young people. And some of that, a lot of it, is linked to the internet and social media.
"Part of the antidote to all of this, is being outside. Being active is a great antidote to screen time; there are great benefits from the use of the internet and technology but it always should be a balance."