Residential providers have said they are gearing up to welcome school groups back from 17th May but are awaiting further guidance from the Department for Education.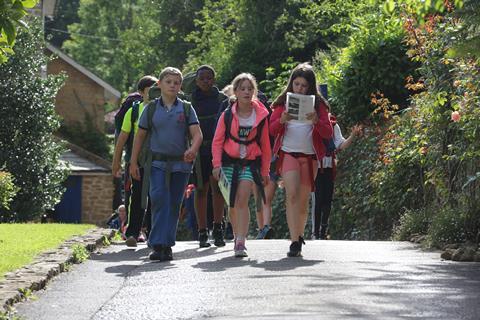 The Department for Education (DfE) updated the guidance for England in March stating that day visits could restart from stage two of the roadmap, no earlier than 12th April, with residentials resuming after 17th May.
On its website, the DfE states that "any domestic educational visits must be conducted in line with relevant coronavirus secure guidance and regulations in place at that time".
But providers have said they have been asking for more information about the practicalities of running residentials, for example if there are maximum numbers and what social distancing measures need to be in place.
Evie Shrimpton, who is behind the Save Outdoor Education campaign, said: "After many months of complete uncertainty as to when school trips could resume it was great to finally be given a place on the 'roadmap'. But, and there is a big but, our elation at this progress has quickly faded because this date has not been followed up with any guidance as to how we can operate from 17th May.
"It seems that the Government fundamentally misunderstand the mechanics of school trips, and outdoor centres that have been closed for so long, these just cannot be planned with just a few days' notice. The pandemic has raged for over a year now, so there really is no excuse not to be able to provide guidance for school trips, we know how the virus is spread, we know what measures can be taken to stay safe.
"The Government has been provided with ample documentation and guidance from industry specialists, so it seems completely irrational that they have not yet released full guidance on this issue."
She also pointed out that insurance cover, that was 'promised by the Government' is still not forthcoming either and added: "However, outdoor centres are full of resilient creative folks who are desperate to get back to work and they are busy making plans and getting ready, working closely with their schools to ensure that we hit the ground running when the time comes."
"Schools and centres know how important trips away are for children and young people, and as an industry we are doing everything we can to ensure that school trips run without a hitch this summer, we can't wait to get back to it.

Evie Shrimpton, Save Outdoor Education campaign organiser
Tricia Rawlingson Plant, director of Mill on the Brue outdoor activity centre in Somerset, said they were set to resume residentials from 17th May and were fully booked until the end of November.
She said: "We have also started a plan for moving children around so that they don't mix out of their school groups. We're also modifying the programmes so that kit is only used by one school group and then sanitised and left, and a cleaning rota with cleaners always doing the same areas.
"However we are on tenterhooks concerning the DfE as we have no instructions on how to open. What if any, will the restrictions be? What we need is clarity and we need it soon. We can't have it the week before we are due to open."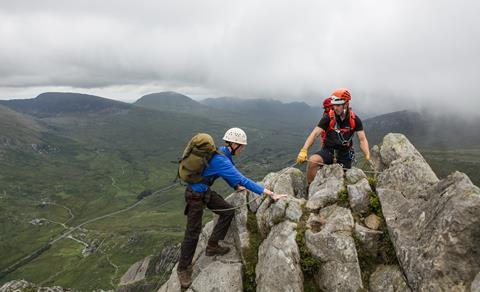 The Outward Bound Trust welcomed the date for residential programmes to restart but its CEO Nick Barrett told STO: "Although residential activity can resume, the future social distancing guidelines that sit beneath this remain totally unclear.
"As it has been for everyone over the last year, it is the uncertainty that makes so many things so difficult. We urge the Government to be positive and enable things to get going properly once again. Its inaction is affecting young people in need of residential experiences that will help them reconnect with each other, rebuild confidence and recover after this pandemic."
What the DfE has said
The Department for Education has said its latest update is in the guidance on its website which states that for:
Existing bookings: should step 3 (of the roadmap) commence as planned, you may undertake domestic residential education visits, that are already booked, no earlier than 17th May. Any domestic residential educational visits must be conducted in line with relevant coronavirus (COVID-19) secure guidance and regulations in place at that time.
New bookings: schools are advised not to enter into any new financial or contractual commitments at this stage. This advice will remain under review and updated at the earliest opportunity. Any new domestic residential educational visits must be conducted in line with relevant coronavirus (COVID-19) secure guidance and regulations in place at that time. We are working with Public Health England and the sector on what coronavirus (COVID-19) secure residential visits will look like at step 3, and further advice will be provided.