Teachers are being encouraged to use the new Activity Passport, launched by the Department for Education (DfE), to help children experience new things.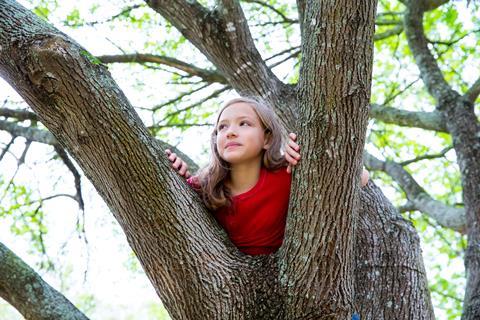 Visit a new city, go orienteering, discover what is in a pond; these are just some of the activities included on the new 'bucket-list' style passport sent to schools.
In an interview with School Travel Organiser, Education Secretary Damian Hinds said that the inspiration for the Activity Passport, first announced at the end of 2018, came from a particular school he visited, St Werburgh's Primary School in Bristol.
He added: "Many schools already organise a lot of the activities on the passport anyway and the idea is that you can adapt it for your own circumstances, school and area. That's exactly what St Werburgh's had done – they had organised activities specifically for the area, such as walking over the suspension bridge and visiting the Brunel Museum."
About the Activity Passport
Supported by organisations such as the Council for Learning Outside the Classroom (CLOtC), Scouts, Girlguiding and the National Trust, the passport aims to help build children's personal skills during their school days as well as when they leave the classroom, whether on a school trip, or at home.
Some of the activities it includes are:
Year 1: Build a den, roll down a hill, join an extra curricular club.
Year 2: Go birdwatching, walk to a local landmark, take a trip to the seaside or walk alongside a river.
Year 3: Cook outdoors, visit an art gallery, stay away from home for a night.
Year 4: Explore inside a cave, visit a castle, go hiking.
Year 5: Use an OS map, climb something that is taller than you, visit a science laboratory.
Year 6: Take a trip on a train, see the sunset, sleep under canvas.
Kim Somerville, chief executive of the CLOtC, which was asked to input into the development of the Activity Passport, said: "We welcome the direction that the DfE is taking to inspire Primary school children and boost resilience.
"We see many brilliant examples of bucket list / passport / checklist style approaches in schools and in other learning locations. The Activity Passport template should be seen as a useful guide not prescriptive, as every school has its own unique circumstances, different pupils, and a different community.
Schools are best placed to choose what works best for them."
The Department for Education has published the checklist as well as guidance for teachers which are available on its website.
Read about the support available for teachers regarding the Activity Passport in our full interview with the Education Secretary in the latest edition of School Travel Organiser Magazine
Get in touch:
Have you already been using the Activity Passport? Or perhaps you have something similar at your school – we'd love to hear from you, get in touch by emailing editorial@schooltravelorganiser.com.