The Department for Education's (DfE) Activity Passport has reportedly been downloaded 42,000 times since its launch four months ago.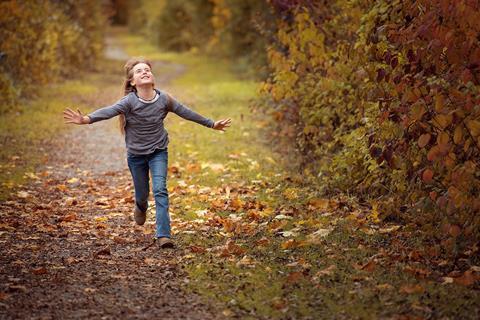 The Activity Passport includes a number of activities for young children to get involved in with the aim of building character and resilience.
Since launching at the end of last year, the DfE said the passport has been downloaded an average of 375 times a day. Education Secretary Damian Hinds launched the initiative in December as part of his drive to inspire Primary school children to try new life experiences, from flying a kite to going on a nature trail.
The passport - backed by the Scouts, Girlguiding UK and the National Trust - encourages both schools and families to get involved with the various activities.
Damian Hinds, Education Secretary, commented: "The Activity Passport is a way for children to channel their natural curiosity into experiencing new things or places, while also preparing them for the challenges life throws at us all by developing valuable skills like confidence, tenacity or commitment.
"When I visit schools or organisations around the country, a common quality I see among children is their enthusiasm to try new activities that challenge them – and ultimately how they learn to do things they never knew they could do.
"With thousands of passports downloaded – the equivalent of 16 times every hour since it launched - I'm hopeful that even more families will use the passport as inspiration for spending quality time together."
"Education is so much more than academia"
In an interview with STO, Damian Hinds spoke about the importance of school trips and getting students outside the classroom to develop key skills.
He said he understood the strains that schools and teachers were under and said he hoped to reduce their workload so they can devote more time "to what teachers love doing".
The Education Secretary also said: "Your education is about so much more than the certificate you come out at the end with."
Read our full interview with him:

https://www.schooltravelorganiser.com/features/interview-education-secretary-damian-hinds-/7676.article
About the Activity Passport
Mr Hinds was inspired by his visit to St Werburgh's Primary School in Bristol where he saw that every child was encouraged to take part in a list of tasks and experiences - it was this that created the idea for the Activity Passport.
The passport can be adapted by teachers and tailored towards the children's ages and their needs.
Besides outdoor activities, the passport can include projects such as working with charities, making positive changes to the world around them, and helping others.
The passport is also underpinned by the Education Secretary's '5 Foundations for Building Character' model which includes: Sport; Creativity; Performing; Volunteering and Membership; and World of Work.
These five foundations were laid out by the Education Secretary at a speech given at the Church of England Foundation for Educational Leadership conference. There he pledged to work with schools and external organisations to help offer every child the opportunity to access activities within these foundations.
The Activity Passport can be downloaded from the Goverment website www.gov.uk/government/publications/my-activity-passport.