Craig Gallivan, who plays Olaf in London's Frozen the Musical at Theatre Royal Drury Lane, says that school children who see the show will leave feeling inspired.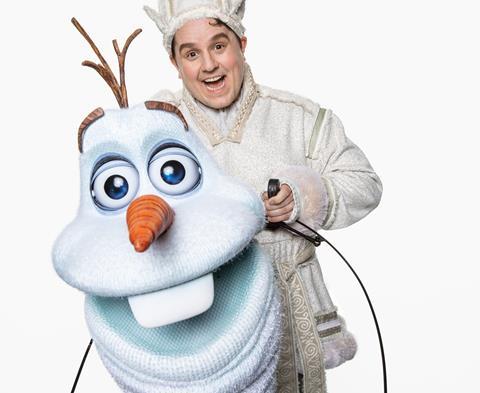 The Welshman, who has always loved singing and acting from a child, told School Travel Organiser that a trip to the theatre isn't just about what's happening on stage, and that it can help ignite career aspirations for all ages.
He said: "There is nothing like going to the theatre, it's one of the only places where your imagination is allowed to take you away.
"The great thing about live theatre is that there are so many people doing so many roles that you wouldn't even think about. In Frozen the Musical, the costumes are spectacular so if you've got an eye for fashion you can fall in love with that or maybe you're interested in music, or the lighting side of things, there is something for everyone.
"There's a lot of animation in our show, with screens which create the ice and other scenes, so if you're interested in art or animation and drawing, that is something else to be inspired by.
"A school trip to the theatre is not just about singing and dancing, everything is on display so whatever students are interested in, the theatre can spark something really special in a child."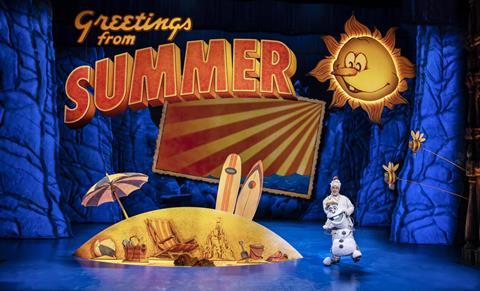 "Follow your passion"
The actor, who is best known for appearing as Callum Watson in ITV's Footballers' Wives, also recalled his first big break as a 12-year-old student at Birchgrove Comprehensive School in Swansea.
Craig added: "My drama teacher was taking children up to London to audition for Oliver! at the London Palladium. I was only doing it as a hobby at the time but I ended up getting a part in Fagin's gang, so that was the real turning point for me.
"Being an actor requires some tenacity, you need to love it enough to go through the hard stages, like when you're out of work for a little while. You need to just keep your chin up high and think, ′this is ok, I know what I'm doing and I believe in myself, so I'm going to keep working hard'. Children should follow their passion and let it take you where it takes you."
Tickets to see Frozen the Musical are available at the education rate for ten or more pupils on Wednesday and Thursday 7pm and Thursday 2pm performances. For tickets and more information, visit www.frozenthemusical.co.uk

Harry is the deputy editor of School Travel Organiser and its portfolio of magazines, publications and websites.
View full Profile