We went along to the official preview of Young V&A in London, the UK's first national museum created with and for young people, to find out more about what schools can get out of a visit.
As you step inside the bright 150-year-old atrium (known as Town Square), you're greeted with a huge winding staircase at the back of the hall, wonderfully designed galleries either side, original 19th century mosaic flooring and even a vibrantly painted lift.
It's obvious that around 22,000 school children, teachers, SEND and community groups have had their say about what they want to see in this new space, with imaginations running wild - there's even an electric vehicle suspended from the ceiling.
The three galleries, aptly named Play, Imagine and Design, feature interactives and activities inspired by the collections, where children can have fun together expressing their creativity, with immersive optical illusions, a performance area and stage, a marble run, self-portrait maker and open design studio, plus much more.
"Other teachers should come along as it's a perfect way to inspire the next generation to be more creative."

Naz Begum, learning mentor at Bangabandhu Primary School
Several schools, who were part of its creation, visited the museum in Bethnal Green for the first time at the preview event, to see how their designs and suggestions had been transformed into what thousands of students will enjoy for years to come.
One of those invited was Bangabandhu Primary School, which was tasked with how the Living Together display should look in the Imagination Gallery.
The school's learning mentor Naz Begum said: "We've been getting the children's views and opinions of what they feel like the space should be like so it's amazing to see the end product.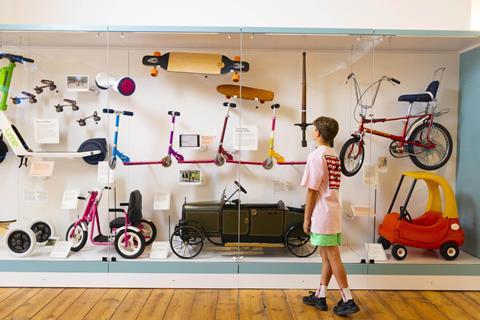 "It's creative, interactive and bright and there is a lot of history here through the range of toys on display. Just to be part of the experience is fantastic. Our pupils will learn a lot from this museum, it's not just about coming along to view, it's about coming along to take it in as part of the learning process.
"Other teachers should come along as it's a perfect way to inspire the next generation to be more creative. It's also a chance to see the innovation that children were able to come up with, it's just phenomenal."
Pupils from the school also told us about their highlights. Khadija said: "My favourite bit is the Build It area and the Sand Spinner because it's super interactive and you can have a lot of fun. The display of the dolls houses is also really cool, as they're like real houses but small replicas."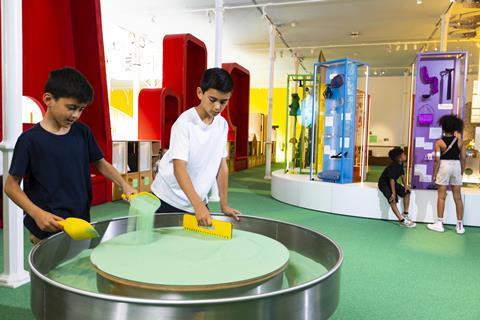 Lily said: "I really like the Portrait Station where you can take a picture of yourself and trace yourself. Having interactive areas is what I love most about the museum."
Khadija added: "We gave our opinions on different elements of the Imagine Gallery and it's magnificent to see these ideas actually be used and come to life."
Young V&A for schools
Alongside interactives and spaces, three new workshop areas and a reading room on the lower ground floor will support a year-round programme of educational visits at the museum.
Ranging from early years sessions to curriculum-based workshops for pupils in Key Stages 1, 2 and 3, Young V&A's schools' programme will launch on 1st October in time for the new academic year.
"There will be so many playful opportunities in all of our sessions so it will feel quite different to being at school."

Catharine Ritmand-Smith, head of learning and engagement at Young V&A
Catharine Ritmand-Smith, head of learning and engagement at Young V&A, said: "I hope schools will leave here having had a really smooth and enjoyable day where their creativity has been boosted, where teachers feel rewarded for having come along and pupils feel more confident in their learning. There will be so many playful opportunities in all of our sessions so it will feel quite different to being at school."
Following consultation with teachers and parents and having been tested in school, the educational programme will offer design and skills-led sessions, supporting the teaching of art and design.
The transformation of the museum has also been an inclusive process from the outset, with support for learners with Special Educational Needs and Disabilities (SEND) considered throughout after gaining feedback from three local SEND schools.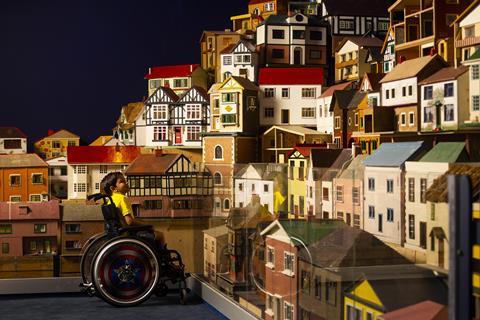 Noise, circulation, and accessibility were key to the design scheme, and the galleries can be adapted to the needs of neurodivergent and disabled young visitors, with quiet spaces, reading nooks and the ability to adjust volume throughout.
Catharine added: "The thing we have thought really carefully about is not pushing our SEND provision into a corner so you can only access it on certain days of the year. We will let schools make the choice about when is the best time for their learners to visit us, so we'll always have a SEND session in our education plan and are more than happy to work with schools to support their needs."
Gallery highlights
The Imagine Gallery includes a variety of spaces to inspire children through performance and storytelling. You'll see the life-size Joey the War Horse puppet in the Adventure Area and the original Superman costume worn by Christopher Reeve.
A performance space called The Stage, where children's author Ed Vere hosted a school workshop at the preview event, has a dressing up box and shadow puppets so children can create their own shows, and the dolls house collection by Emily Queney was created with local children to explore what community means to them.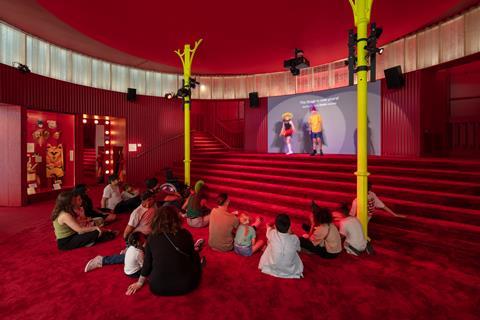 The Design Gallery highlights remarkable stories of the power of design such as an Elephant Detector created by a 14-year-old in India to reduce conflict with the wild animal. The Factory in this gallery also uncovers some of the many processes and materials used in making objects and their design processes.
In the Play Gallery, or better known as the 'Mini Museum', everything has been designed as a sensory landscape and objects placed at children's eye level height, where they can discover colours, textures and shapes.
For more information about Young V&A, which officially opened on 1st July 2023, go to www.vam.ac.uk/young.

Harry is the deputy editor of School Travel Organiser and its portfolio of magazines, publications and websites.
View full Profile