Warner Bros. Studio Tour London – The Making of Harry Potter is located at the Studios where all eight of the Harry Potter films were created.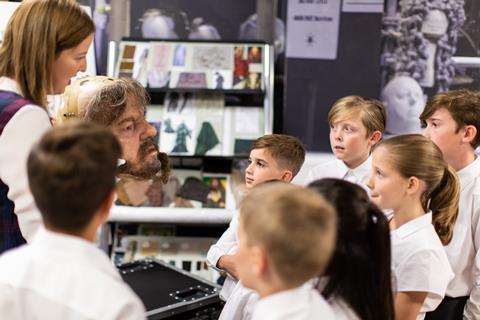 Itinerary: The Art of Foley
Provider: Warner Bros. Studio Tour London – The Making of Harry Potter
Subjects: Music, Science, Film & Media
KS: 2-4
Students will gain an understanding of the scale of the UK film industry and be inspired by the wide variety of careers available in the creative field – all whilst enjoying a great day out, surrounded by the magic of the Harry Potter films.
As part of a school visit teachers can book a free 45-minute cross-curricular lesson which takes a deeper look at the art of filmmaking and links to National Curriculum and exam board specifications across Key Stages 2-5. New for 2020 is The Art of Foley lesson which practically explores the importance of sound in film, part of the new STEM programme.
10am: Arrive at Warner Bros. Studio Tour London, where you'll be greeted by a member of the dedicated Schools Team.
10.30am: You'll be escorted to one of the new purpose-built classrooms for your lesson. Qualified teachers will lead your Art of Foley lesson, which looks at the role of the Foley Artist – the person who creates sounds for a film. Students will have the opportunity to experience for themselves what it's like to be a Foley Artist, as well as getting an up-close look at authentic Harry Potter props and costumes that can't be seen anywhere else in the Studio Tour.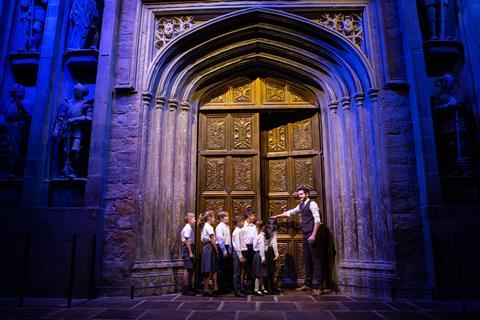 11.30am: After your workshop you'll begin your self-guided Studio Tour, where pupils will be able to see iconic sets from the Harry Potter films such as the Gryffindor Common Room, the Potions Classroom, Professor Dumbledore's Office and the Ministry of Magic. You'll even be able to step onto some sets including the Forbidden Forest, Diagon Alley and this year's newest addition, Gringotts Wizarding Bank.
1pm: Take some time out for a bite to eat in the Backlot Café, or students can bring their own packed lunch to eat in the Backlot. Additional cafés and a Food Hall can be found in the Studio Tour Hub.
2.30pm: After admiring the impressive model of Hogwarts Castle, make sure to leave time for the Studio Shop – home to a wide array of Harry Potter merchandise.