The education team at the Warner Bros. Studio Tour London - The Making of Harry Potter in Leavesden, have launched two new on-site lessons which focus on storyboarding and mise-en-scène in film.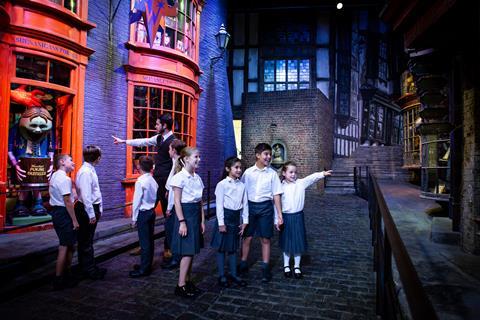 Aimed at pupils studying film and media, the two workshops offer an insight into how the Harry Potter film makers used storyboarding and mise-en-scène to produce successful projects.
In the Storyboarding session, students will gain an understanding of how different camera angles are used during the storyboarding process to help sequence a film. They will also have an exclusive up-close experience looking at Harry Potter props and costumes which were inspired by the films' storyboards.
School visitors will then use these props to create an original film idea which they will storyboard a sequence for.
In the other session, students will learn about the various elements in front of the camera, known as mise-en-scène, that make up a film scene. This involves everything from set design to lighting to costumes.
Children will look at the role of character positions, body language and facial expressions to help add to the emotion of the scene. Together they will be able to analyse a scene from the Harry Potter film series and determine which mise-en-scène elements they can find. Students will then devise their own film idea and present these elements for a key moment from their film.
2023 tickets now on sale
Teachers can now book their class in for a school trip to the magical attraction, with all visits including a tour of the sets used in the film, such as The Great Hall, Diagon Alley and Gringotts Wizarding Bank.
School bookings include free carer tickets, free parking and coach driver tickets, plus a meet and greet from the dedicated schools team.