Warner Bros. Studio Tour London - The Making of Harry Potter has opened the glass doors of Professor Sprout's greenhouse for the first time, a permanent fitting which invites students into the much-loved set from the second film in the series.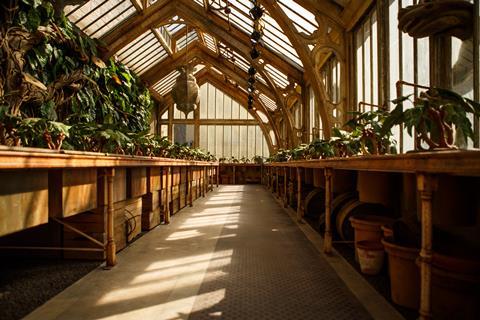 This is the place where Harry Potter and the rest of his peers were taught herbology lessons by Professor Pomona Sprout, with the original film makers recreating the space to feature many exotic and magical plants at the attraction in Leavesden, Hertfordshire.
Just like a Hogwarts student, school children are now able to step into the greenhouse and stop to pull out a potted Mandrake as part of the interactive display, which is based on the scene in Harry Potter and the Chamber of Secrets. Those who have seen the movie will also recognise the Venomous Tentacula handing from the ceiling.
During filming, various techniques were used to achieve the movement of the magical plants. The sinuous grasping movement of the Tentacula's tendrils was computer-generated but the movement of the Mandrakes was achieved using animatronic controllers hidden beneath the table.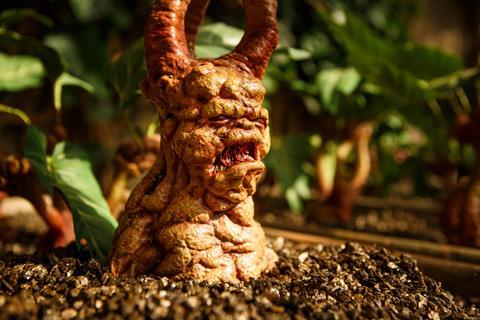 In addition to Professor Sprout's greenhouse, Warner Bros. Studio Tour London has expanded the exterior sets in its backlot area with new fixtures including the fountain from the Hogwarts courtyard and a 1:3 scale-version of the Weasleys' Burrow.
It's said that fans will learn the camera trickery behind the external scenes of the family home, seen in Harry Potter and the Chamber of Secrets. During production, The Burrow took film makers 14 weeks to build but only six minutes to burn down in the scene where the Death Eaters set the home ablaze.
Enhancing a school visit
Prebooked lessons can also be arranged with the education team for a school visit, lasting 45 minutes and covering a variety of topics such as STEM, art and design, film and media, business studies and English.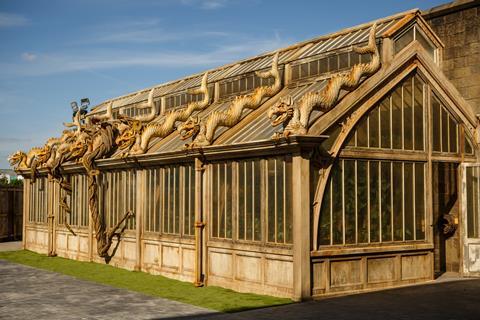 After the session, school groups will be taken back to the lobby to begin the studio tour. Once you leave the Great Hall, the studio tour is self-guided and knowledgeable staff members are on hand to answer questions on the day.
Students can make use of a green screen broom ride experience, outdoor seating and of course the many other sets on display, along with the new greenhouse.