Let's face it, 2020-2021 has been a hard time for residentials, for schools and residential centres. The good news is that many teachers are looking ahead to 2022-2023 and planning fantastic trips for their students.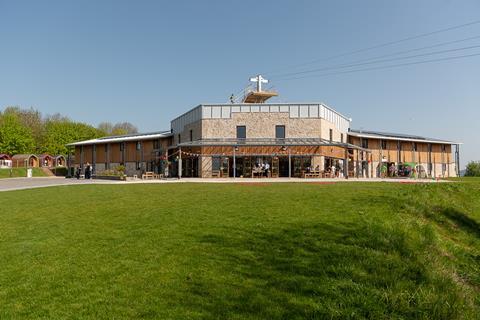 Mount Cook Adventure Centre is based just outside the Peak District, in a central location in the UK. This not-for-profit organisation is open 12 months of the year and offers amazing residential experiences to Primary and Secondary schools, and further education. Mount Cook also boasts Derbyshire's longest Zip Wire, and quirky Glamping Pod accommodation, all available to schools.
Up to 180 people can be accommodated in en suite bedrooms in its purpose-built, accessible centre. Mount Cook is also an independent, not-for-profit organisation, offering a totally unique experience.
The stunning Derbyshire location is a short journey from Carsington Water, where groups can raft build or canoe, and Black Rocks, where schools can tackle their fear of heights by abseiling down the cliffs or climb on a real rock face.
Onsite activities include a 40-foot-tall High Ropes course, Archery Tag, and world-class bushcraft sessions, offering a great mixture of adrenaline and learning experiences.
Residentials can also help restore friendships that have deteriorated during lockdown. Many activity programmes support teamwork and cohesion, and can re-teach children how to interact with each other, as well as providing the simple joy of a sleepover in shared accommodation.
Whether you are looking for an adventurous overnight or an educational day trip, Mount Cook has options for you. Click here for an aerial map of the centre.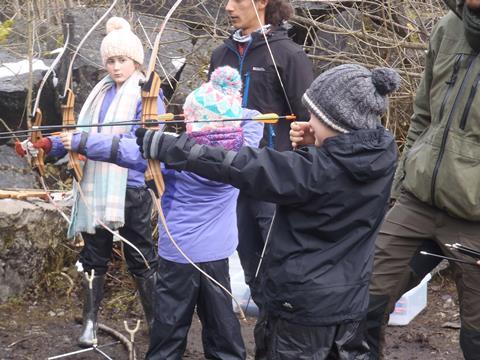 Residentials during the winter months
If you want to squeeze in an extra learning experience in 2021-2022, or you are looking for a cheaper alternative to your summer trip, why not book a winter residential? Bushcraft and shelter building take on a whole new element when up against the snow and frost, as well as the excitement of foraging for seasonal mushrooms or berries.
Winter overnights are bookable from £66 per person, including cosy accommodation, three hearty meals and 6.5 hours of activities.
Winter or autumn residentials allow more time for all learning to be embedded back in school. The benefits include plenty of time in the school year to review and reinforce the lessons learned and the confidence built during a trip. A study by Learning Away shows that 77% of children thought that the way they learned during a residential helped them learn better back in school.
In the winter and spring months, Mount Cook also offers history packages to supplement the KS2 curriculum, including the Vikings, Prehistoric Britain, and Roman Invader. Using interactive and hands-on activities, costumes, reconstructed artefacts and local historic features, its provides a great educational experience which will inspire both pupils and teachers.
You can also create your own bespoke package in the winter, working towards any of your learning goals. The local area is perfect for geography trips, orienteering expeditions, or environmental studies.
Trip security
Keeping guests safe is more important than ever as we adjust to the new normal, and parents and teachers alike need to know exactly how Mount Cook is going to do this.
Mount Cook has adopted the 5 C's approach: Considered, Contained, Clean, Compliant and Community. Click here to find out more.
Mount Cook has been awarded the We're Good To Go official UK mark to signal that it has worked hard to follow government guidelines and advice.
The Centre has also adjusted its Terms & Conditions to allow more flexibility to school groups and can advise on how to get the best out of your insurance.

Mount Cook Adventure Centre is located in Derbyshire and provides group stays and outdoor activities, as well as a range of courses and events for individuals. The purpose-built Centre took just one year to build and opened its doors to the public in July 2016.
View full Profile