A school trip to LEGOLAND® Windsor Resort is sure to engage, excite and inspire your students, creating countless 'wow' moments throughout your visit.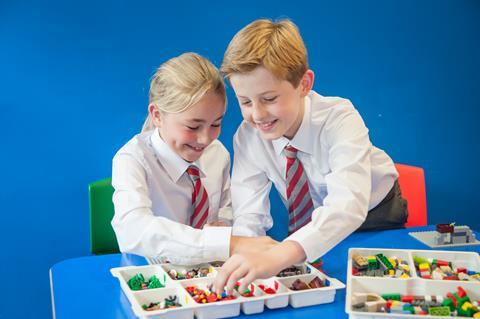 Whether you choose to self-lead using brand new resources or take part in one of the unique workshops, the attraction offers a truly unique learning experience. Set in 150 acres of beautiful parkland with more than 55 interactive rides, live shows and attractions, the resort brings learning to life outside the classroom.
The thrilling theme park rides and attractions, combined with interactive educational workshops, makes the LEGOLAND® Windsor Resort a strong contender for school teachers looking for somewhere unique and engaging for their pupils. There's a real focus on allowing pupils of all ages to engage and explore through creative and imaginative play, while learning at the same time.
The exciting resort is most suitable for Key Stage 1 to Key Stage 5 pupils - although there are experiences available for pre-school and younger school pupils. There's a National Curriculum Map for schools and teachers to navigate their way around the resort, making sure they meet all of their learning objectives while enjoying the many rides and attractions on offer.
Featuring nearly 40 million LEGO® Bricks, the model scenes at the resort's Miniland are popular for visiting schools. Look out for famous landmarks including Canary Wharf, City Hall and the Millennium Bridge. Miniland Explore the World and Miniland USA opened this year with visitors enjoying iconic additions from across the globe with landmarks from India, Russia, Australia and China.
There's also the LEGO® 4D Movie Theatre – a 4D film with wind, snow, fire and lighting effects – whether it's training with your favourite NINJAGO® heroes or helping Emmett and the gang.
A LEGO® Brick Submarine underwater adventure ride is also bound to attract the attention of pupils, so don't miss experiencing the Deep Sea Adventure which allows students to get up close to aquatic animals.
What's new for school groups in 2020?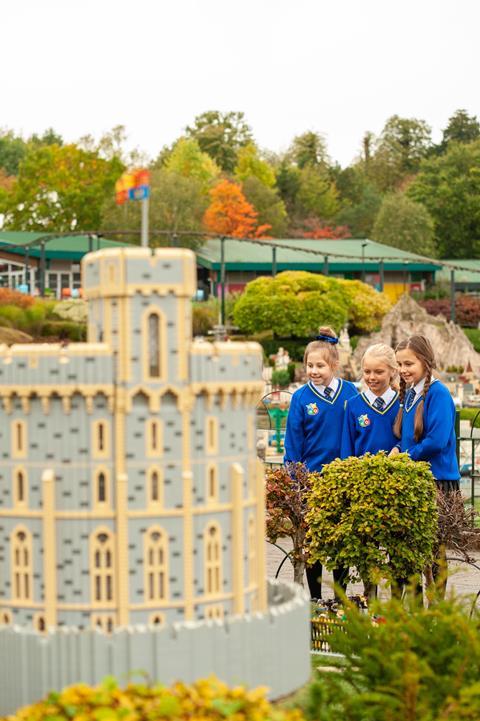 New for 2020 will be the Mosaic Masters workshop, available to Key Stage 1-2 students. This workshop ties in Art and History with a unique LEGO twist. The session explores the history of mosaics and famous LEGO artists who still use the technique today. Students will then design and build a LEGO Mosaic themselves using a wide range of inspiration and examples covered in the workshop.
Also new and improved for 2020 are the LEGO Robotics Primary and Secondary workshops. Bringing Science to life, this session allows students to explore Robotics utilising the LEGO® Education WeDo 2.0 Sets and the LEGO Education MINDSTORMSEV3 systems. In groups students will build and program their own interactive LEGO model whilst covering key Computing topics such as algorithms, Boolean, repetition in programs, debugging & inputs and outputs.
Linking to the English, Art & Design curriculum for Pre-School, Key Stages 1 and 2 is the new and improved LEGO® Story Maker session. The aim of this workshop is to spark creativity, boost reading, writing, speaking and listening skills through building scenes with LEGO Bricks and LEGO Minifigures. Schools are encouraged to continue their stories back in the classroom and send them back to LEGOLAND for the team to read and enjoy.
School groups planning a visit in 2020 should also look out for the new ride in DUPLO Valley, the DUPLO® Dino Coaster. Pupils can take their seat upon the DUPLO brick Dinosaur and hold on tight as they soar round the Park.

The LEGOLAND® Windsor Resort's ethos is all about allowing pupils of all ages to engage and explore through creative and imaginative play. The Resort's offer of theme park rides and attractions combined with interactive educational workshops makes it a strong contender for school teachers seeking somewhere engaging to take a school trip.
View full Profile