School groups of all ages and levels of study can see conservation in action at Monkey World, which offers a range of talks and curriculum-linked workshops.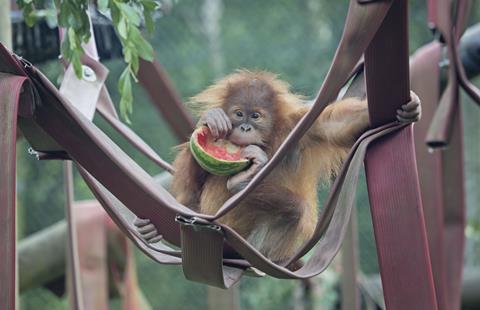 Monkey World - Ape Rescue Centre was set up in 1987 by Jim Cronin to provide a permanent, stable home for abused Spanish chimps. Today, his wife, Dr Alison Cronin, continues to work with foreign governments worldwide to stop the illegal smuggling of primates from around the world.
Whether you're learning about Monkey World's rescue work, impacts of deforestation or primates' unique adaptations to life in the trees, the experienced education team can enhance a trip to Monkey World or support learning in the classroom. Choose from a range of talks and curriculum-linked workshops suitable for all ages and levels of study. Talks can be fantastic additions to meetings and events too, and are adaptable for all audiences.
The park is home to over 260 primates of 24 different species including the largest group of chimps outside Africa, and Europe's only orangutan nursery. Many of the apes and monkeys have been neglected, kept in unnatural conditions, or experienced unbelievable cruelty. At Monkey World, they can all enjoy the company of their own kind in a safe and natural environment, and some are now part of international breeding programmes for endangered species.
Support is offered to teachers through pre-visit plans, teacher packs, and additional resources post visit. Monkey World can even be brought into schools through its outreach team.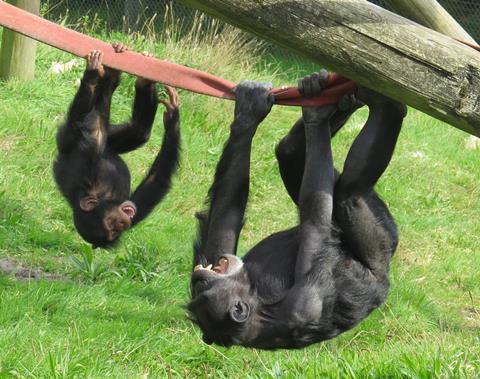 At Monkey World, students will see conservation in action, as animals stolen from the wild into the black market trade are rehomed at the centre. Some still show psychological and physical scars of their past lives, but at the park they are rehabilitated into family groups to live as naturally as possible.
Topics such as rainforests, evolution, adaptation, and nutrition are brought to life, and linked into the curriculum through the education team's workshops and talks.
What else can schools expect?
Combining fun with conservation and animal education, half-hourly talks by the dedicated Primate Care Staff explain all about man's closest living relative. They love to share their knowledge of all the individuals in their care, so don't hesitate to ask any questions when the talk is over.
Due to Monkey World's unique position as a rescue centre, pupils will not only learn about Biology, Geography and Science, but will also walk away with a better understanding of our primate cousins and their lives, as well as empathy and compassion for their welfare.
The park also includes a Woodland Walk and several play areas for children including the south's largest adventure playground. Once the children have seen the stars of TV's Monkey Life, they can "monkey around" in the Great Ape Play area to let off steam.
There are three main catering outlets that offer a range of hot and cold food, snacks, drinks and confectionery, or visitors are welcome to bring their own packed lunch and enjoy the beautiful Dorset countryside in one of the park's many outdoor picnic areas.
Based in Wareham, Dorset, Monkey World has ample free parking for cars and coaches. Discounts are available for school groups, and guided tours and meeting room hire are also available.
Monkey World offers familiarisation visits for teachers, while the dedicated education team are here to help you get the most out of your school trip.

At Monkey World in Dorset, visitors are immersed into a wildlife park with a difference - nearly all the primates here are rescued. Here you can see rescued chimpanzees rehabilitated into family groups, Europe's only orangutan crèche, and over 250 rescued and endangered monkeys and apes!