Ashurst Primary School pupils from St Helens in Merseyside were the latest to enjoy a lesson on England's longest lake, as Windermere Lake Cruises expects a much busier autumn and winter season following the pandemic.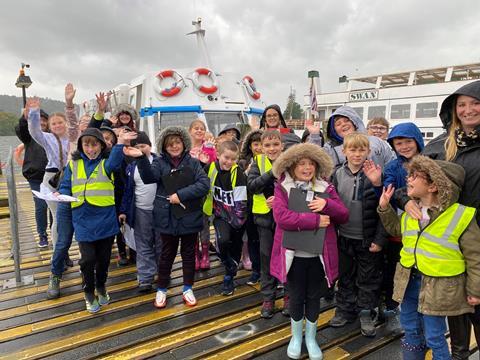 The Year 5 class learned about the geography, wildlife and recreational use of Windermere on a boat trip, courtesy of Windermere Lake Cruises boat master Rob Beale.
Teacher Katie Crampton said: "It was wonderful to take pupils on an exciting and educational school trip. Many of the youngsters had not been to the Lake District before and they loved it.
"Boat master Rob was so knowledgeable and was able to answer all the questions the children threw at him. They had a wonderful time."
Jennifer Cormack, Windermere Lake Cruises' sales and marketing director, said: "It's great to see school children having an exciting and educational day out in the Lake District. There is so much to see and so much to learn as they cruise Windermere – whether it's spotting the site of a sunken boat or finding out all about the area's geography and rich history."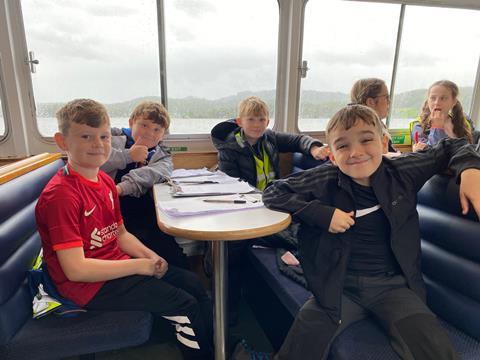 Enjoy three trips in one
Visiting schools can make use of the Transport Trio package which includes entry to the Lakeland Motor Museum, a cruise on Windermere and a journey on the Lakeside and Haverthwaite Railway.
Other school trip itineraries include:
The chance to see more than 30,000 motoring exhibits including over 150 classic cars and motorbikes and other special toy and model displays at the Lakeland Motor Museum, before a short drive to Leighton Hall where pupils will see a birds of prey display and play in the gardens.
For young writers, a new Dove Cottage package has also been launched, combining a cruise on Lake Windermere with a visit to the home of William Wordsworth, in the nearby village of Grasmere.
The 'Lake Swing-der-mere' itinerary combines a cruise with an adventure at Treetop Trek at the Lake District Visitors Centre, Brockhole, where children and their teachers can make their way around an adventure course suspended in the trees.
Jennifer Cormack added: "We're delighted to be working with other great businesses in the area on these fun school trip itineraries. We look forward to providing classes with a great day out which will be wonderful for learning and also create long-lasting childhood memories."
More information is available by calling the Windermere Lake Cruises team on 015394 43360, or by clicking here