The Wildfowl & Wetlands Trust (WWT) will offer schools new sessions linking to climate change and plastic pollution at a variety of its centres across the UK for future visits.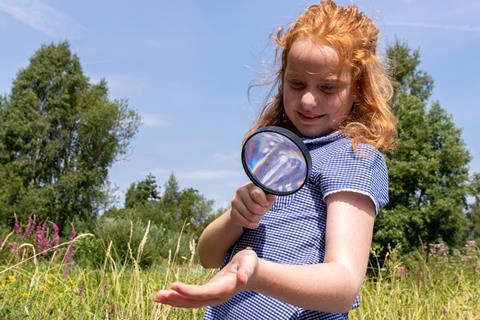 A survey conducted by the charity YoungMinds revealed that 80% of children felt that the coronavirus pandemic had made their mental health worse, with the WWT encouraging schools to get children spending more time with nature at one of its sites in the future.
The two new sessions, 'Climate Champions' (KS2-3) and 'Plastic Planet' (KS1-3) aim to get children looking at key issues facing the planet, while connecting with the nature on offer at its sites.
All of WWT's curriculum-linked learning sessions, including the two new workshops, make the most of the open-air environment at each centre and are suitable for a range of ages and abilities. Led by experienced staff, sessions are hands-on and promote learning through exploration and discovery.
The new workshops will be available at the following centres: WWT Arundel (west Sussex), WWT Castle Espie (Northern Ireland), WWT Llanelli, (Wales), WWT London, WWT Martin Mere (Lancashire), WWT Slimbridge (Gloucestershire) and WWT Washington (Tyne and Wear).
Climate Champions
Through a range of hands on activities, learners will be able to find out more about the causes of climate change and the impact this is having on wetlands.
Pupils can take on the role of a leaf and discover how plants have an important role to play in absorbing carbon dioxide. They discover the role wetlands play in helping to 'prevent' climate change and what they can do to help improve the situation.
Plastic Planet
Through a range of practical activities, learners will discover the main sources of plastic pollution and the problems this is causing for wetlands. They will investigate how long plastic stays in the environment and find out what they can do to help.
WWT are guaranteeing that schools can re-book or cancel free of charge should they be unable to visit due to to Covid-19 restrictions. More information is available at learningzone.wwt.org.uk.
Check here for the latest government restrictions.