Shakespeare's Globe will provide affordable online CPD (Continuing Professional Development) courses for teachers as well as free streaming and online resources throughout February.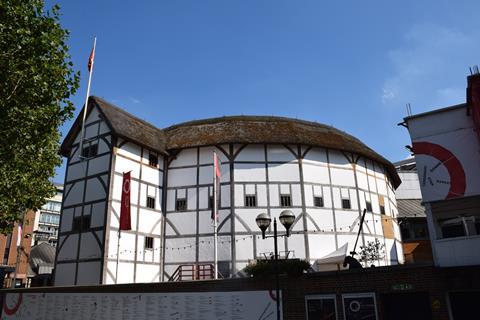 The Globe in London, which usually welcomes schools on day visits, wants to help support teachers while its doors remain closed due to the coronavirus pandemic.
The CPD courses aim to guide teachers towards the most creative and dynamic approach to teaching Shakespeare, with a new anti-racist course which has been developed to help educate people at a time when it is most needed, according to the team.
All training is designed to match the requirements of the curriculum in your area and will be tailored for specific learning objectives.
Sessions are led by an experienced globe education practitioner via Zoom. They are suitable for either individuals or whole departments and can be tailored for teachers and trainee teachers of Key Stage 1 -5 across a range of subjects.
Some of the highlights
Teach Shakespeare for Primary: participants will investigate ways tp encourage pupils to enjoy the plays by removing the fear of accessing stories and language with a range of exciting activities to share with students either before or after they watch the film.
Teach Shakespeare: Macbeth and Romeo and Juliet: this session offers a dynamic introduction to using active and creative approaches to Shakespeare with Key Stage 3 and 4 students. It is designed to complement the Playing Shakespeare with Deutsche Bank: Romeo and Juliet film which is available to stream until 31st March.
Teaching anti-racist Shakespeare: a practical and interactive workshop, designed for secondary English and drama teachers, that draws on Othello and The Merchant of Venice. The plays will be examined through the lens of anti-racism and the outsider and look at how we can identify parallel occurrences in contemporary society.