Two children – one from Leeds, one from London - have won a trip for their school class to a Go Ape site as part of a creative competition.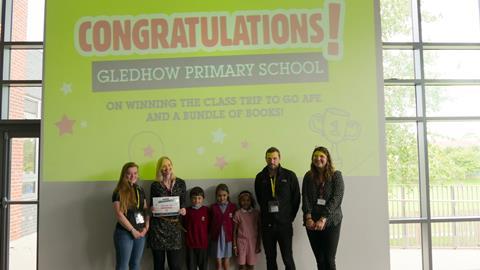 Seven-year-old Rory and Maya, aged 11, scooped top prizes in the Go Ape Creative Competition organised by the high ropes adventure company which has 34 sites nationwide.
Rory and his class from Gledhow Primary School in Leeds and Maya, and her class from Brookfield Primary School in Highgate, London will experience a day of adventure at their closest Go Ape! course, complete with coach travel.
Georgina Cox, schools marketing executive at Go Ape, said: "We were overwhelmed by the volume of entries received this year and incredibly impressed with their high quality. Choosing the winners was a difficult task but we're really pleased with our choices (as are our prize winners!)
"We can't wait to welcome our Class Heroes and their school mates onto the course and watch them turn I can't into I can."
About the competition
Go Ape, which has recently rebranded to appeal to a younger audience, invited adventurers aged between four and 12, to get creative both in and out of the of the classroom. Children were invited submit a drawing or a piece of writing on the theme of an adventure.
Rory was the winner in the 4-7-year-old category for his creative writing, winning an 'adventure box' full of books. Maya was the winner in the 8-12-year-old category for her drawing, winning an 'adventure box' full of art equipment. Both children won a family voucher for Go Ape and a Micro Scooter from Micro-Scooters UK.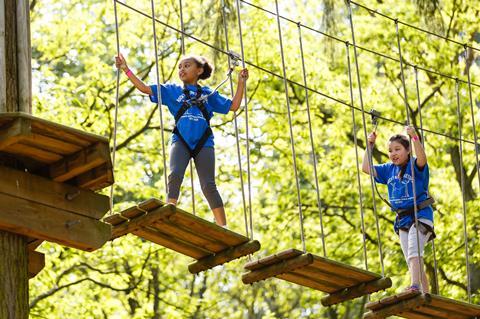 In addition, Rory and his class will visit Go Ape at Temple Newsam, and Maya and her class will visit Go Ape Alexandra Palace.
Maya said: "I'm really happy I've won and very excited about the trip to Go Ape. It's fantastic that I've made my class so happy by giving them the chance to visit Go Ape together."
Maya's teacher, Agata Rodriguez-Labastida, said: "Maya always comes out top with her written work so it's fantastic to see her recognised for her artwork and creativity as well."
Rachel King, English Lead at Gledhow Primary School, said: "We were delighted to receive such fantastic news from Go Ape. Rory wrote an amazing, hilarious and interesting adventure story! He is a wonderful writer and we are so glad he has been able to represent Gledhow so brilliantly. Well done Rory!"