A number of providers and associations in the school travel sector have asked the Department for Education to allow residential trips to resume from the autumn term.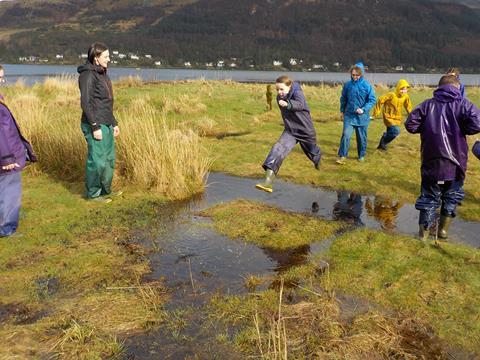 In a letter to the Education Secretary Gavin Williamson, seen by School Travel Organiser, the Institute for Outdoor Learning's (IOL) chief executive Andy Robinson says that the advice needs to be "urgently updated" to bring the sector back "into lockstep with others… and get children outdoors again."
He adds: "Our sector is a vital part of education with over 95% of Primary schools offering at least one residential experience per year and over two million young people taking part in a wide range of residential experiences both at home and abroad last year.
"As the Department for Education is aware, the evidence underpinning the benefit of such formative experiences is very strong. These are experiences that live long in the memory.
"Access to such residential experiences would significantly help young people in their recovery from the impact of this health emergency."

Andy Robinson, chief executive of the Institute for Outdoor Learning
"The Government must open up residential experiences to prevent lasting damage to the sector, denying these valuable experiences to children in the future."
In the request, the IOL explains that the school travel sector has developed a series of 'meet and exceed' commitments that should provide the additional assurances that all residential trips will be conducted safely under new processes that 'meet or exceed' Government guidance around Covid-19.
The letter, versions of which have been sent by a number of organisations, states that residential providers are prepared to:
Commit to working with an independent risk assessor(s) to demonstrate the effectiveness of updated processes and risk assessments in line with and beyond Covid-19 secure guidelines.
Prudently adapt capacities and accommodation facilities to meet or exceed the current and any future guidance given to 'overnight' settings.
Ensure on site staff to pupil ratios meet or exceed any additional Government requirements, in line with recently highlighted concerns from the Department.
It follows the announcement by the Government that domestic school trips can resume again from the autumn term, as long as they don't involve an overnight stay. It has prompted many providers to ask for further clarity.
Great that some schools might make use of this but huge disappointment for all outdoor centres that rely on #residentialschooltrips for their main income. Both in France and Germany residential school trips allowed why can we? #3winters

— Mill on the Brue (@MillontheBrue) July 9, 2020

Nick McCavish, head of Conway Centres for Edsential, said: "Whilst the Government's latest announcement has certainly imposed some uncertainty around upcoming residentials at the Conway Centres in the autumn term, we know that guidance from the UK and Welsh Governments is changing frequently. As such, we have taken the decision to continue with our preparations to safely reopen to schools in September whilst we await further updates through the summer.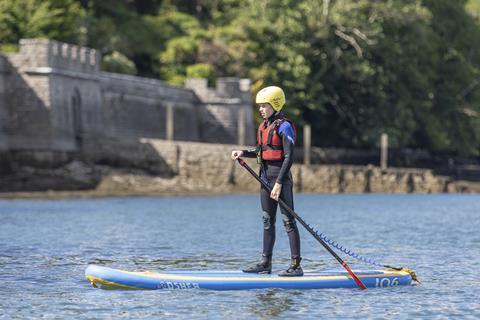 "We believe that residential sites are often ideal places to socially distance (our 450 bed centre in Anglesey is sat on the Menai Strait in National Trust land) but also to support children in their physical and mental health and wellbeing, which will now be more important than ever."
Kate Cravero at Mill on the Brue outdoor activity centre in Somerset said: "What is very difficult to come to terms with is that in one sweeping sentence it means that no residential trips will happen for the whole of the autumn term. That in itself is a huge blow to the industry but what is even harder is not knowing when we will be able to reopen. School residential trips for most outdoor centres are the bread and butter.
"It seems that there are many other businesses open and children are protected why can't outdoor centres be open with all the correct procedures in place? Children will need this time to be back with friends and classmates to establish how to communicate and work together again. Children are experiencing a lot of mental health issues at the moment and are more than likely spending far too much time on a screen, getting them back outdoors and reconnecting with nature is vital."
The Council for Learning Outside the Classroom, which has also written to the DfE, said that approximately 2.5 million young people benefited from a school residential experience during the last academic year with these trips contributing approximately £700m to the economy each year.
The charity's chief executive, Dr Anne Hunt,said: "Learning outside the classroom, in all forms, holds tremendous benefits for pupils – a wealth of evidence points to children learning more quickly, demonstrating better attention and longer retention of skills when learning takes place in different environments. We are pleased that domestic educational day-visits can re-start in the autumn term but we are extremely concerned about the devastating impact that the continuing 'ban' on school and group residentials will have on the organisations that provide these opportunities.
"Evidence from Learning Away showed that a residential learning experience provide opportunities and benefits that cannot be achieved in any other educational context or setting.
"Residentials - properly planned and delivered – could play a really important role in supporting children and young people recover from the Covid-19 pandemic, supporting their health and wellbeing, helping them to reconnect with peers and re-engage with learning."

Anne Hunt, CEO of CLOtC
"Schools and the communities they serve need to be given the choice to decide whether and how these highly valuable educational experiences fit into their planning as soon as possible. Without a change in guidance, many residential education centres and organisations face permanent closure. Along with the immediate loss of jobs, we will lose this most valuable and longstanding educational resource at a time when it is needed most."
What are teachers saying?
Jon Clarke, shadow headteacher of Walsall Academy, commented: "It is fantastic that young people can now explore once more and develop their thirst for learning not just in a school environment but at places of interest.
"I hope that soon we will also be able to once again undertake residential courses to support and develop the young people who have had to endure lockdown."