An online petition is calling for teachers and school trip providers' support to put pressure on the Government to allow residentials to restart.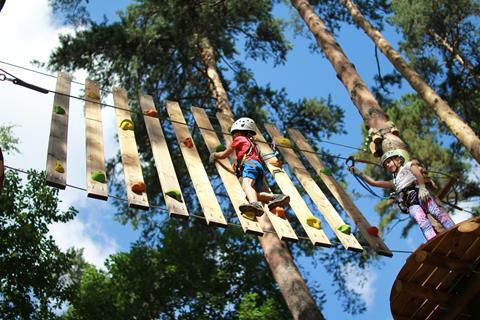 The petition has been signed by just under 8,000 people, with support also being voiced on social media.
The idea of an official petition was put forward by Gareth Davies at the Arete Outdoor Education Centre in Caernarfon, Wales, and was later submitted by Jim Whittaker, the Association of Heads of Outdoor Education Centres' national chair (AHOEC). The association represents more than 170 outdoor organisations, centres and providers across the UK.
Jim Whittaker wrote: "The Department for Education's (DfE) guidance puts both the well being of pupils and the economic stability of the outdoor education sector into peril.
"There is already current government guidance on accommodation, travel and activities that would allow overnight educational visits to happen in a Covid-secure and professionally managed environment."
"Children have missed enough of their education and this change would be invaluable in re-engaging pupils back into education whilst nurturing their well being and mental health."

Jim Whittaker, national chair for the Association of Heads of Outdoor Education Centres
School Travel Organiser has already been in contact with teachers and people from different organisations about the importance of residentials, with providers like the Field Studies Council also writing directly to Boris Johnson for support.
The Outdoor Education Advisers Panel (OEAP) has also updated its travel guidelines for educational visits. The updated guidelines make the case for outdoor learning, off-site visits and learning outside the classroom. As well as updating existing documents, the organisation has added several additional research reports.
Social media support
Teachers and school trip providers have been sharing their support of a new campaign, 'Save Outdoor Ed', on social media, which has an official Twitter and Facebook page.
Sara Jane Jones, co-owner of Rhos-y-Gwaliau Outdoor Eduation Centre in Snowdonia, Wales, and one of the organisers of the new campaign to support the petition, said her team created the online profiles as a way to promote their message and to share the petition as widely as possible.
Speaking to School Travel Organiser, Sara said: "The whole thing is devastating. We love what we do at Rhos-y-Gwaliau, we don't do it for massive profits. We just love it for what the children gain and to see it first hand, week in week out is special.
"We offer six-night trips and it's rewarding to see children grow and to take on challenges that they never thought they would be capable of doing. This is then reflected in their academic careers and their life in general by giving them the ability to have a go at something they never thought was possible. It's just such a shame that children are going to miss out if residential centres can't reopen."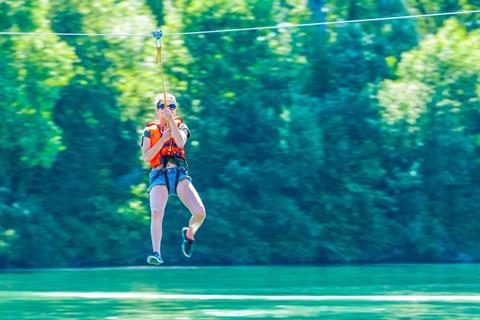 Eve Shrimpton, who also helped create the social media campaign, said: "If the Government's advice is allowed to stay unchanged this will put so many residential centres even further into crisis, and once they are lost it will be incredibly difficult for the service that they provided to be re-established. Outdoor education in particular requires highly qualified and experienced staff, and once these staff are lost to other sectors they will be very difficult to replace.
"The reality is that if centres are not re-opened, future generations of children will miss out on a key part of their school experience too. This is why we've started the campaign, a big focus of outdoor education is often problem solving; we have a big problem here and we're doing our best to see if we can solve it."
Sara added: "We also don't come onto the radar of when we will be able to operate. Beauticians can open on this date, tattooists can open on this date, there is nothing for our sector. It's about having that date because without it, we can't move forward.
"I've noticed from the campaign that two residential centres in north Wales have had to make redundancies, as well as a few in England and Scotland. Our fear is not only what children will miss out now, but what children will miss out on in the long term as centres begin disappearing off the map completely.
"The future is so uncertain and they can't continue forever indefinitely. You can hold on for a while and the support the Government has given has been good until now, but we can't hold on forever."
Other teachers and providers shared their support on Twitter:
Please consider signing this petition. Outdoor education - particularly residential - is struggling. These centres provide unrivalled opportunities for children and young people. https://t.co/zHd7trLsED

— Grant Strudley FCCT 🇪🇺🇬🇧🌹 (@gdstrudley) August 3, 2020
Petition calling for DfE to lift restrictions on school visits to residential outdoor centres
IOL continue to collaborate with members and other representative sector bodies across to lobby for the lifting of restrictions on school visits to OECs.https://t.co/X8394m8yYs

— IOL Outdoor Learning (@IOLOutdoorProfs) August 6, 2020
It's great to have young people back for our day adventures. There are still so many more to get back to the outdoors. Please consider signing this petition and support the return of residential's. #brilliantresidentials #DfE #youngpeoplematter https://t.co/jWO8xpniLo

— outwardbounduk (@OutwardBoundUK) August 5, 2020
@KensingtonRoyal you visited an Outdoor Centre in North Wales to experience some of the opportunities that can be offered to young people. No YP in England can experience a residential in September, missing out on a vital part of education.https://t.co/GP8LfJ9bLN #saveoutdoored

— Sarah Davies (@sarahllewis17) August 3, 2020