Chester Zoo in Cheshire hosted a day of public talks led by young conservationists from schools around the country.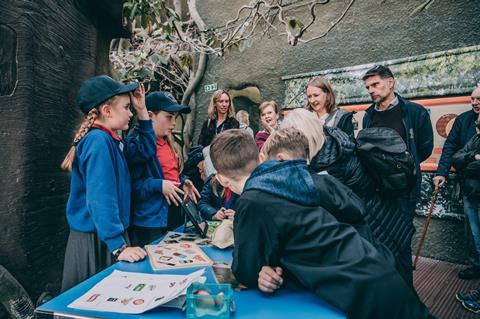 Public talks on the global extinction crisis were put together and presented by a host of 9-11-year-old schoolchildren to thousands of zoo visitors. Their purpose? To share solutions and encourage people to take action and help protect wildlife.
The event, which took place in October, was the culmination of educational outreach work by the team at Chester Zoo with the students delivering important talks on issues like sustainable palm oil and wildlife conservation.
"We're proud to be able to give these young conservationists a platform; and to empower them. They have spent weeks training for this day with our Zoo Rangers, developing their own powerful talks and engagement sessions."

Anya Moon, assistant team manager, Safari Rangers at Chester Zoo
The takeover is part of Chester Zoo's two-year educational initiative in partnership with the Ignite Teaching Schools Alliance (Ignite TSA), which has successfully seen conservation themes incorporated into a number of school subjects, from Science and Geography to English and IT; all with the aim of encouraging children to address real world environmental issues.
Charlotte Smith, head of discovery and learning at Chester Zoo, said that bringing real-world issues into the classroom is "a powerful motivator for learning" in young people. "These are the issues our young people care about".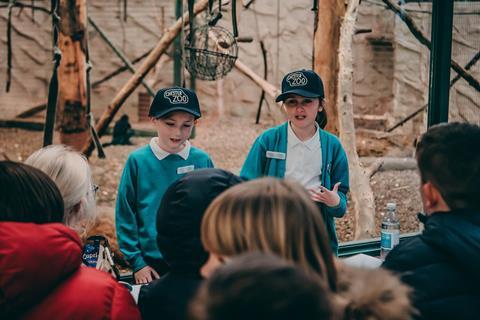 As well as conservation talks, the students led a programme of visitor engagement activities, dance acts and choir performances. A total of 11 schools were involved in the event including Bedford Drive Primary School, St Mary's College and Waverton Community Primary School.
Chester Zoo's Safari Ranger team can visit schools up to an hour away from the site and provide free workshops and activities; there's also a varied programme of curriculum-linked workshops available. More information at: https://www.chesterzoo.org/schools/workshop/
For enquiries about school visits, contact the team at learning@chesterzoo.org.