Opened in 2015 after a £10 million restoration, exciting KS2 workshops are available at the Lion Salt Works Museum.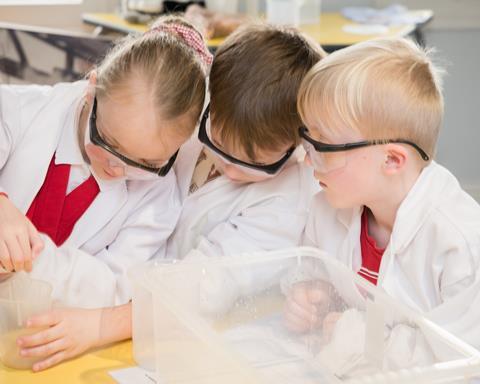 Itinerary: Salty Science
Provider: Lion Salt Works Museum, Northwich, Cheshire
Subjects: Science and History
KS: 2
The imaginative hands-on programmes are designed to support National Curriculum pupil skill development and engage children's curiosity with captivating detective themes.
The Cheshire Plain is one of the few regions of the UK with huge salt beds and this resource has been exploited since the time of the Romans. The site offers a fascinating journey through the life of the country's last open-pan salt works, exploring the salt industry and its impact on the community, economy and the environment. The museum was recently awarded a Sandford Award for its creative and effective programme of interactive tours and workshops.
10:15am: Arrive at the museum which has a large car park that can accommodate coaches and minibuses.
10:30am: Each programme starts with a historical tour of the museum led by Harry the innkeeper who draws the children into the life of the works. He explains the journey of salt from Cheshire to the tables of the world and also relates the darker side of the industry, such as the long and dangerous working conditions of the employees. This engaging tour stimulates the children's imagination and curiosity and sets the scene for the exciting detective work in the afternoon, of which three education sessions are available covering Science, Geography or History.
12pm: Break for a packed lunch in the gardens, with time to let off steam in the play area.
1pm: The second session is led by Lion Salt Works owner Mr Thompson who sets a challenge for his Science investigation team. Pupils don lab coats and goggles and set out to discover the science behind salt works. Through a series of experiments they learn to work methodically and develop their scientific enquiry skills. As part of this session they make their own sample of brine, watch what happens when brine evaporates and work out how it is extracted from the ground.
2:30pm: End of the day and back to school.
Contact information:
01606-275066
www.lionsaltworks.westcheshiremuseums.co.uk