With schools and the museum both currently closed, the team have adapted the sessions usually on offer to video format, with accompanying teacher sheets providing ideas to use with their class before and after.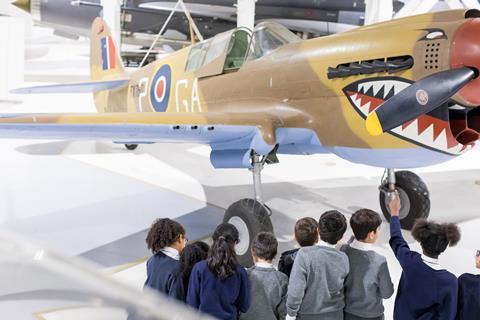 The videos will be offered for free during the lockdown, with a range of different themes and subjects covered for children in EYFS (Early Years Foundation Stage) to KS2.
The video session include 'Fantastic Flight', which covers how planes can fly and how their designs have changed, and 'Air Raid!', where an air raid warden explains how to stay safe in the height of the Blitz.
As well as this, the team have also started sharing 'Lockdown Literacy' resources, posting RAF stories to encourage and inspire reading and writing.
Every Wednesday while in lockdown, the team will update the 'Lockdown Literacy' section of the website to cover a different theme and offer new and interactive activities.
Sarah Castle, head of access and learning, London, told School Travel Organiser: "With literacy being high on the list of priorities for primary schools, we are using the museum's collections and stories to produce weekly themed resource sheets (KS1 and KS2) which encourage independent learning.
"Using the format of 'Think, Explore, Create and Do', children explore themes such as teamwork, bravery and rationing. Every theme has a wellbeing link in acknowledgement of the times in which our children are learning, and - responding to a recognised need - each week our KS2 Literacy Resource includes opportunities for sustained writing activities. We hope these resources will be useful for classroom and home learning."
How do I take part in an online workshop?
Teachers can make a booking for one of the online sessions by emailing the team with the name of the video activity you wish to take part in, the school name and postcode, the year group who will be watching the video, the number of pupils and adults involved and which week you would like to access the video.
Staff will then send you a password protected link to the video content which can be shared with students who are learning from home. All that is required is a device with sound and the ability to access videos on the Vimeo platform.