A study has revealed that nearly half of UK parents believe that their children learn more from school trips and visiting places than they do in the classroom.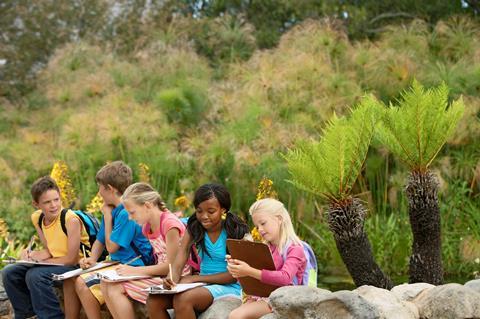 The research project, conducted by home education provider Oxford Home Schooling, asked parents for their thoughts on the value of school trips, and the benefits of educational versus fun school outings.
It found that parents have a positive attitude to school trips, with more than a third (34%) believing there should be more school trips available for children.
The survey was released as a petition was set up calling for overnight school trips to be allowed again, with the DfE suggesting that residential trips could again be permitted from Easter 2021.
Dr Nick Smith, principal at Oxford Home Schooling, said: "School trips are fundamental to a child's education both academically and in terms of their understanding of the wider world.
"Our research revealed that in general, parents think school trips are very important and they think children learn more on these trips, than in the classroom.
"There should be a balance between spending time learning the curriculum and also attending school trips to enhance their academic performance, but also enjoying time away from learning, to have some fun."
Suzie Ross, a GP Receptionist based in Bradford has a son in Year 5. She said: "I think school trips are important for both a child's development and education. Any time to get out of the classroom and explore, is beneficial in my opinion.
"Trips help to aid academic skills as well as essential social skills and much more."
Types of trips
The research also revealed the most popular school trips, with science and nature trips coming out on top with 63%. This was followed by history and heritage (60%), wildlife and nature (56%), museum and galleries (52%) and activities (41%).
Children in Key Stage 2 and Key Stage 3 both normally attend an average of four trips a year, compared to those in Key Stage 1 and 4 who attend three, the survey found.