The Department for Education has concluded its review into the guidance against overnight educational visits with a possibility of them resuming from Easter.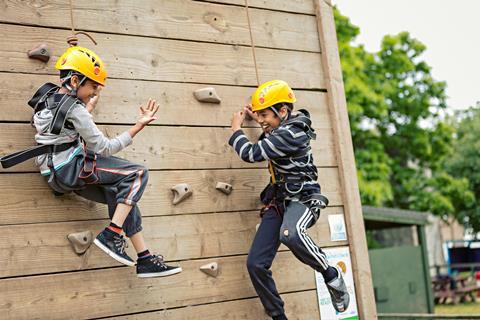 It follows campaigning from the sector for the Government to change its ban on overnight educational visits which has been in place since March.
In a statement, the DfE said it recognised "the enormous benefits overnight residential educational visits can provide for children" but that it continues to advise against domestic overnight educational visits.
A spokesperson added: "In February 2021, we will review the possibility of changing our advice for overnight residential education visits to resume from Easter 2021 on the proviso the scientific evidence supports any such change. This advice will therefore be reviewed and updated again in February 2021."
There has been reaction from across the outdoor education and school travel sector.
Andy Robinson, CEO of the Institute for Outdoor Learning, commented on the Easter restart: "The Government are clearly listening and having a target for restart is positive. I am hugely encouraged that we have put in place an open and collaborative process for getting the industry going.
"It is also great to see an acknowledgement of the value and expertise our sector brings to education provision in this country."
Watch: Weardale Adventure Centre in Cumbria has created a video to show how the outdoor education sector has been affected by the pandemic.
"Some centres are still at risk and we must look at the best way to support them, but for many I hope this news will provide clear light at the end of what has been a very dark tunnel and give more certainty to our clients and beneficiaries."
Mark Castle, chief executive of the Field Studies Council (FSC) welcomed the news adding: "For so long, we have had no clear indication of the way forward for the sector and this has been particularly challenging from an operational perspective and very concerning from an education standpoint and the missed opportunities for schoolchildren."
"There is no substitute for hands-on practical experience in the natural world and overnight school trips provide so many opportunities for young people including learning new skills, building confidence and establishing long-lasting friendships."
"In the meantime, we continue to support schools, teachers and students with many aspects of their outdoor learning by operating educational day visits to our centres and digital outreach programmes."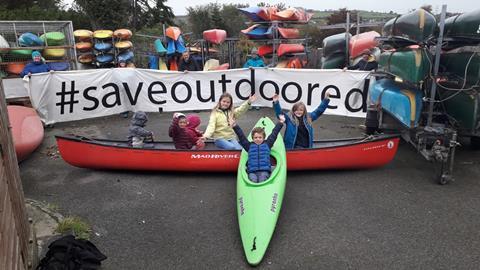 UK Outdoors, the industry body for outdoor learning, has said it will now be working with the Department for Education (DfE) towards the restart of residentials next Easter.
From next week, UK Outdoors, as part of the newly formed School Travel Sector Stakeholder Group (STSSG), will be working with the DfE on building the roadmap for the restart of residentials, including:
A full framework for the safe reintroduction of domestic residential visits.
Approval of sector COVID-safe protocols.
Public Health England's scientific guidance.
Interim holiday cancellation insurance.
Raising the profile of outdoor education's positive contribution to children's wellbeing across Government departments and external organisations.
The group, which represents over 5,000 organisations and individuals, has highlighted that more than 6,000 permanent jobs have already been lost across the outdoor education sector with some centres and the other 9,000 jobs still at risk without additional support. It will be making representations to Government about the extent of those at risk and proposing options for further support for some centres.
Paul Whiteman, general secretary of the National Association of Head Teachers, said: "The potential loss of outdoor education could have a profound impact on the education and mental wellbeing of the nation's young people, particularly after the challenging year that they have just endured. The decision is a big step forward on the road to saving that provision and securing the benefits it can deliver for future generations of children."
Petition for funding
A petition has been set up to ask the Government for financial assistance for the outdoor education sector. It states: "Without the Government's assistance, there is a very real danger that the industry will not survive."
You can sign the petition here.
Gareth Davies, operations manager at Arete Outdoor Centre in North Wales, has been heavily involved in the #saveoutdoored campaign. He said: "Unfortunately it continues. Two million children will miss out on educational trips by Easter 2021. The reports of the declining mental health of our young people continue and as a sector that could massively assist in this, we are forced to barely survive in the sidelines.
"Centres are now demanding funding, with closure being proposed to be at least 12 months and possibly more. There are many necessary expenses that aren't covered by any Government grants and debts will now effect centres for years to come."
TV personalities have backed the campaign to #saveoutdoored, showing their messages of support for the impact outdoor education has on children.
Thank you @IoloWilliams2 for your support of #SaveOutdoorEd.
Our centres need financial support and they need it now. @wgmin_education @GavinWilliamson @KenSkatesMS @RishiSunak @peterweirmla

Sign our petitions to support:
🇬🇧https://t.co/5DYUZ9MjTr
🏴󠁧󠁢󠁷󠁬󠁳󠁿https://t.co/LTLfmAG5NG pic.twitter.com/aLYnZgTOwN

— Save Outdoor Education (@saveoutdoored) December 1, 2020
Thank you @SteveBackshall for stopping to support #SaveOutdoorEd on your tour of Cymru.

The outdoors is so important for youngsters, if we don't support our outdoor centres to survive now, their access to adventurous experiences will be limited for years to come. pic.twitter.com/8uI0whbyAY

— Save Outdoor Education (@saveoutdoored) December 1, 2020

Cumbrian MP Tim Farron is urging ministers to follow the Scottish Government in providing a £2m recovery fund for outdoor education centres. He said: "This is a devastating blow for outdoor education centres in Cumbria and across the country.
"Millions of young people are missing out on these trips which are so beneficial for their confidence and mental health.
"My worry is by the time the Government does change its advice, many of these centres simply won't be there anymore. That's why I'm urging the UK Government to follow the Scottish Government and introduce a bespoke funding package for outdoor education centres."